Looking for a list of Chrome extensions that will improve your productivity and save time as an SEO professional?
As a freelance SEO consultant with 5+ years of experience, I have tried and tested 50+ SEO Chrome extensions— some are excellent, while a few are not worth your time.
As a result, I have included the most useful ones in this list, so you can perform on-page analysis, basic technical SEO site audits, and become a more efficient SEO professional in 2023.
Top free SEO chrome extensions at a glance
SEO pro extension
Moz bar Chrome extension
Keyword Surfer SEO
Hunter email finder
Scrape Similar
Link-building prospecting scorecard
GSC crawl stat visualization
Conductor chrome extension
Detailed Chrome extension
AIPRM for ChatGPT
Price: Free
Rating: 4.8 (60,000+ users)
SEO Pro extension (built by Kristina Azarenko) is one of the best free extensions that will allow you to perform a quick on-page and technical analysis of a webpage. In fact, you can use this single extension to do a basic pag audit that includes insights about structured data, meta robots tags, page content, and many more.
Key features:
Find key on-page SEO insights such as metadata, schema, word count, canonical URL, etc.
The heading structure analysis helps you find topics covered on a page
Find internal and external link report that you can export as a CSV file
Quick links help you find the sitemap and robots.txt file in just one click
Price: Free
Rating: 3.8/5 (1,000,000+ users)
One of the first SEO Chrome extensions that almost every SEO install is Moz bar. This Chrome extension allows you to check the link spam score, page authority, and domain authority of every webpage you visit.
However, these metrics are not officially confirmed by Google, so you can use them to only get an idea about the backlink profile of a website.
Key features:
Perform SERP analysis by looking at the domain authority and a number of links of the top-ranking pages
Find link spam score to evaluate the backlink profile health of a website
SEO Advice: Do not take your SEO decision solely relying on these metrics as the value can be incorrect or insufficient in many cases.
Price: Free
Rating: 4.6/5 (500,000+ users)
Surfer SEO keyword extension is a free tool to perform keyword research and get related keyword suggestions directly from the SERP results. First, run your Google search and this extension will give you the search volume and related keyword ideas based on your search query. If you're looking for a free keyword research tool to get the search demand overview of relevant search queries, this Chrome extension will be useful.
Key features:
Along with keyword suggestions, you can choose your preferred country to get relevant metrics
Find on-page insights (word count and domain traffic) on SERP
Price: Freemium
Rating: 4.7 (600,000+ users)
If you're involved in off-page SEO or link building, you will know how important it is to find the right email address for the guest sites. This is where Hunter's email finder Chrome extension will help you. In the freemium account, you can get contact details of 25 websites per month.
In the free version, you can use Hunter's to send personalized email campaigns directly from Hunter's dashboard.
Key features:
Get multiple email addresses with contact names for each website
Each email address comes with an email verification accuracy which automatically validates the existence of the email address
Categorize your leads by category or group
Price: Free
Rating: 3.9/5 (100,000+ users)
Scraper is simply a web scraper that helps you in content research, studying webpages, and even performing customer research for creating better content for SEO. There are various ways you can use this extension for SEO and content marketing. Below, I have shared three specific use cases that I use for my SEO projects.
Key use cases:
Scrape related questions from Quora or Reddit to improve your content depth and topical authority
Scrape customer reviews from Amazon or other eCommerce sites to improve your product page content
Scrape and export the heading structure of a webpage
Price: Free
Rating: 5/5 (232 users)
This link-building prospecting extension is one of the underrated SEO tools available in this list.
If you've ever audited websites to qualify for link-building prospects, you will know how time-consuming is the process to know whether a website accepts guest articles.
This tool checks various metrics such as:
Number of no-follow/sponsored links on a webpage
Contact details
Words with intent to collaborate
Current year, and much more
Most suitable for:
Qualifying websites for guest articles
Identifying whether a site accepts guest or sponsored posts
Related resource:
Price: Free
Rating: 4.7/5 (1,000+ users)
Crawl budget is one of the most important technical aspects of a website that help SEOs understand where the crawlers are spending their resources on a website.
In fact, the crawl stats report from Google Search Console is the quickest way to get an idea about crawl budget resources spent on your website.
However, GSC only allows you to download all reports at a time (file type, response code, etc.).
This Chrome extension will do the job— as you can visualize and download multiple reports from GSC in one click at one time.
The best part is that this tool can save backup of previous crawl stats.
How to use this extension:
First, log in to your GSC account and select the property you want to inspect
Click on this extension and the data will be fetched automatically
Price: Free
Rating: 4.9/5 (100,000+ users)
Detailed Chrome extension is similar to the SEO Pro extension that I shared earlier. However, there are some differences in user interface and functionalities such as exporting Schema and performing specific searches on third-party apps.
Key use cases:
Find on-page insights such as headings, title, description, word count, etc.
Perform search operators such as (site:domain, inulr:) from the tool itself
Highlight no-follow links on a webpage
Perform website research on websites like Similarweb, Ahrefs, Semrush in one click
Price: Free
Rating: 4.6/5 (10,000+ users)
At first, Conductor's Chrome extension might seem similar to Detailed and SEO Pro extensions. However, there are some additional features that make this tool more advanced than the other two options:
Key additional features:
Get a breakdown of the most frequently used keywords on the page
Find the Flesch–Kincaid readability score of every page you visit
Get a list of technical SEO issues by priority for every webpage
Find search volume data of keywords used on a page
Live changes to see how the page will look in the SERP
Price: Free
Rating: 4/5 (1,000,000+ users)
If you're using ChatGPT to generate blog outlines, social media post ideas, effective CTAs, etc., then this Chrome extension will improve the capabilities of ChatGPT tool.
The prompt library will actually save you a lot of time creating the best prompt to generate content or perform generative AI tasks.
Here's an example where I generated a business proposal in a few clicks:
Key use cases:
Find 4000+ pre-built ChatGPT prompts built for dozens of use cases such as copywriting, generative AI, SaaS, SEO, software engineering, and more
Create templates and workflows for your SEO workflow
Write cold outreach emails
Generate product page description in bulk
Create content outline get FAQ ideas, and so on.
Key Takeaways
I hope you liked this list of best SEO Chrome extensions that align with their key features. I'd recommend not to install and use every extension mentioned in this guide, as this will make your browser heavy and slow down the computer a little.
So, the best approach is to understand the right tool for the SEO activities you perform on a daily basis.
If you have any suggestions to add to this list, let me know on LinkedIn.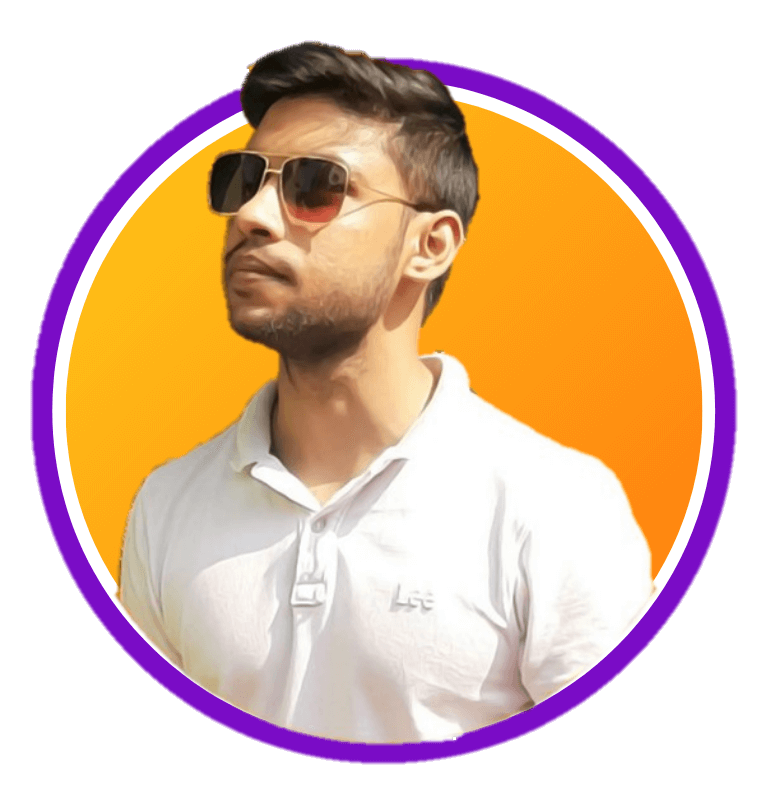 Sk Rafiqul Islam is a content marketing practitioner with 3+ years of practical experience. He spends most of his time helping businesses to build a loyal audience with content marketing. He is also running a tech career blog called 10Pie and content marketing VIP, a bi-weekly marketing newsletter. In his free time, he loves reading books and playing football.