The content marketing strategy cannot be the same for every business type.
But in reality, not everyone follows a unique strategy based on their business, customers, and service.
After hours of online research, I found that most of the businesses just create content without knowing its importance.
I noticed many questions on content marketing.
One crucial question is this: "How to build a content marketing strategy, especially for service-based business (freelancer as well), not for everyone?
This blog post will give you a complete answer to this question.
Hello, I am rafiqul, a content marketing practitioner, and welcome to IamRafiqul.com.
This article is going to be super-long because I have covered almost everything that you need to succeed in content marketing for your service-based business.
Therefore I recommend you download the blog post from the below form so that you can have a look at this when you're comfortable.
You can also download the eBook version of this Blog Post for FREE.
Let's explore 7 Content Marketing strategies to grow your service-based business.
1. Setting Your Content Marketing Goals
The first step in content marketing is not about creating content but understanding your audience and setting up your goals.
As a service provider, you or your agency must have some goals to achieve in terms of customer acquisition, lead generation, brand awareness, etc.
Let's start with setting your initial goal.
Initial goal
Before figuring out the SMART goal, identify an initial goal. If you're unclear about your marketing goals, then start with an initial goal.
An example of the basic (initial) goal could be, "I want to increase the number of leads. "
You just need to have a basic idea about your goal. Don't make it complicated by adding numbers. Just a rough idea is more than enough for this stage.
Once you have identified your initial goal, it's time to dig deeper into your goals to make it more accurate for your business.
Step 1: Be specific
Let's make your initial goal more specific. If your initial goal was just to increase leads, then the particular goal could be like, "I want to generate more leads through content marketing for my service."
Having a clear idea of why you want to achieve your initial goal will help you, especially in this stage.
Step 2: Make it measurable
Now, you need to add more specific numbers to your goal to compare your performance later.
The same goal that we considered in step 1 will now look like this after adding measurable numbers.
"I want to generate at least 200 qualified leads/ per month through content marketing".
Step 3: Is it attainable
Now, make sure that the measurable goal that you will calculate must be attainable. The best way to understand whether it is achievable is by comparing your goal with previous data.
For example, you have generated an average of 150 leads per month for the past six months. So improving the number from 150 leads/ month to 200leads/month is attainable.
The best practice is to align your attainable goal with a measurable goal because setting an unrealistic measurable goal is not attainable.
Step 4: Is it relevant
After completing step 3, Just ask one question, "is it relevant to your service or business?"
If your answer is yes, then go down to step 5, otherwise look for the below suggestion.
For instance, if you're providing content writing service, then setting a goal of getting more social shares doesn't make much sense.
So make it as relevant to your core service as possible.
That's why lead generation is one of the most common goals for every service-based business.
Step 5: Add a timeframe
The last step is to make your goal time-bound.
Your goal's time frame simply means that how much time you will take to accomplish your goal?
In this case, the ultimate SMART goal could be like, "I want to generate at least 200 qualified leads/month using content marketing by 6 months from the starting day."
Here's another example of how a SMART goal could look like.
2. Setting Up Your Content Format
As Joe Pulizzi, the founder of the Content Marketing Institute, always suggest focusing on only great one thing at one time.
For example, the Content Marketing Institute only worked on creating high-quality blog articles for the first 27 months.
Isn't it impressive?
Let's understand why it is essential to stick with one content format until you achieve a minimum-viable-adience.
If you're a freelancer or a service owner with not a massive budget for content marketing, then creating content in multiple formats will make it super hard for you to penetrate the market.
Again, you might say that many big agencies can do it. Then why not we?
It's because you don't have that much budget and resources as they have to create content for every format for the next one or two years consistently.
That is why you don't need to understand where you should invest your time, energy, and resource.
Whether it is youtube, blog, podcast, you need to create content consistently for a long time.
So, how to select the right content format for your service?
I have already made an in-depth guide on how to select the right content format for your business.
Learn to build a solid content strategy for your business.
But in short, I would also like to share the five secrets you need to focus on while selecting the content.
Five factors to decide content format
Budget/Resource: Producing video content is expensive as compared to blog content. The same way you need to understand what you can afford for at least a year.
Expertise and skill: Creating content just for the sake of it doesn't make any sense. Either you must have expertise in the subject, or you need to hire any subject-matter-expert.
Customer study: Look for where they spend most of their time consuming the content. You can study this by either running surveys and poll or doing data-based research with the help of Google Trends.
Competition study: Make a list of your top competitors and analyze what type of content they're creating and what gives them the most engagement. Use tools like Ahrefs, Semrush to know every activity of your competitor.
Even if you want to maximize your content reach by showing up in every content format, I have a reliable solution.
It is a Content repurposing strategy.
In the later part of this blog, I have shared the secrets of producing more quality content across multiple channels without creating more.
Recommended article: How to Re-purpose your content to get more reach
3. Content Strategy
Content strategy for a service-based business or freelancer is not just limited to the buyer's stage.
In case you're unfamiliar with the buyer's stage, let me just give you a short intro about it.
Whenever a person makes a purchase, that person goes through three different stages.
Awareness stage: In this stage, the buyer is not aware of the problem or any situation. So, the buyer will try to learn more about the issue.
Consideration stage: After knowing about the problem, the buyer is now ready to explore all the possible solutions. In simple words, the buyer is looking to understand more about each of the possible solutions.
Decision stage: Now, the person is aware of all possible solutions and will make a final purchase.
So, how to get started with your content strategy for your service?
Here's why I suggest to my clients. I divide the content strategy into three different categories.
Learn more about how to create effective content strategy for your business
5 C of Content
I call it a 5C of content that is necessary for every service-based business.
Content targeting the buyer's journey
Content for customer referrals
Content for automating the customer support
Content for building trust
Content for hidden questions
By the name, you might not get a clear idea about each of the concepts. But I assure you that after reading the 5C of Content, you'll build a solid content strategy for your service.
Let's start with one by one.
Content targeting the buyer's journey
I've already discussed what a buyer's stage is, now we'll see how we can generate content ideas using each of the stages.
First, you need to make three columns in an excel sheet and name them based on the buyer's stage.
The next step is to research the queries and questions that your target audience faces in each of the stages.
That means you'll try to find out the problems, queries, or questions your audience has, and then you'll divide all of these questions based on the buyer's stage.
Now, Let's understand by example.
Let's assume a guy called Robin, who runs a content writing agency in Sydney.
After understanding his customer avatar and researching online about the pain points and questions that his clients are facing, Robin got some ideas for creating content.
Here it is.
First, Robin may consider creating content on topics like, "how content writing drives more traffic?" or "Role of content writing in B2B business".
These contents are helpful in aware the people about the potential of content writing. People interested in these types of content are not aware of effective content writing benefits.
After educating the clients about content writing, Robin has decided to introduce his content writing agency to his audience.
So Robin will focus on creating content on a list of "best content writing agencies in Sydney." That way, he will reach the audiences who are looking for agencies to hire.
These types of content can be categorized into the 'consideration stage' in the excel list.
To close the deal, Robin may offer several success stories of his clients or a case study on how helped a company grow its revenue.
Offering a free sample can also be a part of the decision stage's content.
Look at how the whole content strategy is categorized into the buyer's stage using an Excel sheet.
Content for customer referrals
Creating a content strategy based on the buyer's stage has one clear loophole; you're not focusing on the stage after the purchase.
Traditionally, you're creating content only up to the decision stage to encourage your audience to buy your service.
But in the actual scenario, the customer strategy doesn't end in the decision stage.
It's customer referrals or word of mouth that makes your engine full of fuel.
This is why you have to go beyond the decision stage.
Now, a valid question is what strategies to implement to get more customer referrals?
1. Giving Your Customers The Spotlight
Recently I came across a never seen before "digital marketing internship" program organized by Digital Deepakdeepak (India's top digital marketer).
The internship program is simple. You pay for the internship program, and once you complete each of the assignments, you get your money back as a reward.
I liked the idea of this internship program, but I loved how he managed to set a stage for recurring customer referrals.
In his blog and social media handles, he has started sharing the intern's profile.
That move is outstanding because if you look from the intern's (client) perspective, you'll understand how precious it is to get praised by India's topmost digital marketer.
I know many of you will say that I don't have such a large audience.
But the fact is even small like thousand is also going to play a crucial role.
Here's what you can do.
Once you make a successful customer, you can bring them to the spotlight.
Two easy ways to do that are mentioned below.
● Feature your customers on your blog
● Thank your customers on your social media profiles
Another excellent example of giving the spotlight is by doing a webinar with your customers.
No, you don't need to choose every customer but choose the ones who have a reach to a large audience.
Make sure your webinar doesn't look like a sales pitch. Your goal is to get referrals as much as possible.
People will start trusting your brand when they see your brand as a genuine value provider, not a sales machine.
2. Nurture your customers
(Image Source: https://clevertap.com/blog/customer-retention-quotes/)
Remember, your job is not done just after providing the service. From there, your journey starts to retain your customers for a long time and get more referrals opportunities.
The three-step strategy to nurture your existing customers is presented below.
First, ask for the feedback even if the customer is happy with your customer. This will make your customers think that you really care about them.
Whether you have access to their email or phone number, try to connect with your customers and check whether there is any issue regarding your service.
Second, keep providing value to your customers. Make an eBook, whitepaper, template, or any video tutorial to your existing customers.
BUT… don't make the mistakes I did earlier.
Try to send more contextual value to your customers.
For example, I serve three services, such as a content marketing plan, keyword research, and content writing.
So I will only send valuable information regarding content marketing only to those clients who have used my content marketing service.
I mean, there is no point in sending a keyword research guide to the client who was interested in a content marketing plan.
Make it more contextual.
Third, narrow your customer list from time to time.
Not every customer deserves your additional effort. The best way to exclude customers is by considering the customer scoring system.
You can give the customers the highest points who have bought your upsells or interested in your content.
By using email marketing software, you'll see the customers who never open your email.
You can also see the customers who have actively engaged with your email content.
That way, you can narrow down your customer list with more active and highest potential customers on the list.
Content for automating the customer support
Every freelancer or service providing agencies will know the pain of solving your customers' every query.
Even if you own a support team, the pain may still be there if you're dealing with many customers monthly.
AgainAgani, the freelancers who deal with small numbers of clients, must focus on automating customer support.
What do I mean by automating customer support?
It merely means that you'll create a system where your content will do the job on behalf of your support team.
A simple 'knowledge base,' 'QnA,' or a 'help' section on your blog will also do the job.
The purpose of this section is to solve all of the possible queries through your content.
But, here's a twist.
How will you know the possible queries that your potential customer might have?
The answer is you'll keep knowing more and more. It's not like you've created a complete knowledge hub, and every customer will get a reliable solution for their problem.
It doesn't work like this.
The best way to deal is first to identify the queries or all of your services' intricate parts.
For example, I serve keyword research services and found that many people struggle to implement the keywords and topics in their blog.
One of the possible things that I can do is a video or blog tutorial regarding the implementation of a keyword strategy plan.
The idea is to understand your service ad see if there's any complicated thing that needs to be simplified.
Second, ask your customer support team about the questions that they hear most frequently.
Third, keep adding new content to the 'knowledge hub.' Whenever you find a new type of problem that many of your customers are talking about, make in-depth content to solve that.
An example of this setup is HubSpot knowledge Hub. The knowledge hub also provides all types of content based on the category of their service.
So, if you're providing multiple services, try to make a separate section to improve the user experience.
Content for building trust
Trust is what leads the customer to take the credit to make the purchase. You'll start getting more trust and respect over time compared to the initial stage.
But the fact is you can leverage content marketing to become a trustable and authoritative service provider.
The common ways of doing this are by having customer success stories (Obviously the real ones).
Here's how Brafton, content marketing agency is sharing the success stories to convince the potential customers to trust their service.
Another great way of building trust at scale is by inviting guests to your show and becoming guests to someone's show.
When you invite industry experts to your show (podcast. Webinar, etc.), two things will happen.
First, A part of your existing audience who already trust your guest will also start seeing you as an authority.
Second, the audience of your guest will also start recognizing you.
In both ways, it is a win-win situation.
When you already have a broad audience, it becomes easy to convince industry experts to join your show.
But even if you're just starting, keep reaching out to all the possible influencers in your industry.
Yeah, most of them will ignore you, and actually, you don't need so many in the beginning.
Once you get the first guest, it will be easier to get the second one.
And the wheel keeps roll on.
Content for hidden question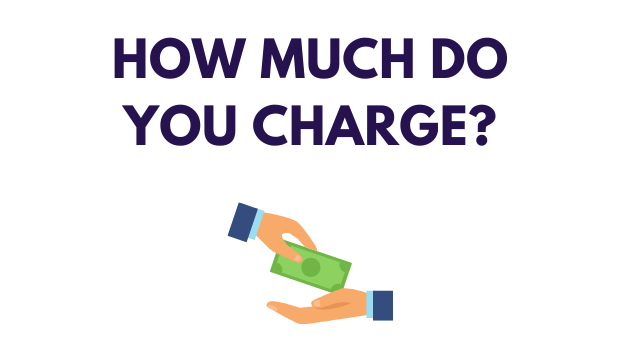 What is the most frustrating scenario that happened to you when you were interested in buying something?
In my case, it's when I don't get the information that I was looking for.
It happened to me many times.
In my childhood, I used to search for free movies to download. But every time I visited a website, I found it very hard to access the download link.
It was hidden. After all, these websites want you to stay on their site as long as possible to earn via display advertising.
The same thing is happening in today's business world, especially the service-based business, but at a different level.
And, hiding your services' pricing is one of the things that your customers are always trying to search on your site but never get to know about it.
I know it's an obvious point for most service-based businesses that prices of their services depend on customer's needs.
And my point to justify the statement is that your customer will always look for the prices even if they know the prices may vary.
This is why you must think about a price range so that your customers may get their answers.
The chances are if your prospects are not getting the information that they're looking for, on your site, they won't hesitate to try other options.
Because the list of competitors is never going to be small.
Another benefit of talking about the price point is that you'll get only qualified leads interested in your service even after knowing your price range.
Here's a great example of a great content marketer.
Marcus Sheridan once (in 2009) has written an article on "How much does a fiberglass pool cost" for his company Riverpools.
The article about fiberglass's price has turned out to be a game-changer, as it helped Riverpools generate $3 million in sales.
Luckily the article still shows on the search engine.
And this is not a fictional story.
My last words on this topic are, 'try to give a pricing sense of your services to your potential customers.' Even if you cannot make a fixed price, try to mention the service's price range.
4. Testimonials
Do you remember the last time you bought a product without checking for reviews?
I know your answer (It's No), and this is why I consider testimonials as a separate topic that must be covered in every service-based business.
I've already mentioned the role of case study and success stories in the content strategy part of this blog.
In this section, we'll learn the secret ways to leverage testimonials in your content marketing plan.
First, we'll focus on building a testimonials empire so that you can leverage effectively. Next, I will show you some secrets to leverage the testimonials for maximum results.
How to get as many testimonials as possible
Handpicked article: 7 ways to get client testimonials
1. Ask at the right time
You ask for testimonials from your customers. But is there any right time to ask for it?
Luckily yes.
Just after the completion of your service, ask for the feedback. It is because your customers are still connected to your service.
But what if your service doesn't give instant results to your customers?
For example, if you serve an SEO service, then it is obvious that the result will take time to show.
So, in that case, what's the point of asking for testimonials when the clients haven't got any results yet?
If that's the case you face, ask feedback for the customer service or work satisfaction.
Yes, these are not directly related to your service, but it will still help you.
After all, your customers are talking about either the quality of your service or the customer support service.
In both ways, these testimonials are going to work as a certificate of trust.
2. Follow up with a reminder
Most of your customers are going to ignore your testimonials proposal. But that doesn't mean you won't follow up with another proposal.
Whether it is via email or a call, always follow up with a request to add feedback.
Another way to make the follow up request success is by saying that their feedback will be featured on your site or other social media channels.
Here's an example of giving a spotlight on the customers.
How to use testimonials
Places to add testimonials
1. Optimize the most visited page of your site
Treat testimonials like awards. Don't be shy when it comes to showing your awards. After all, you've earned it.
I see people showcase all of the testimonials only on the product or service page.
By doing this, you'll also restrict the potential of your awards; I mean testimonials.
My first recommendation is to add the testimonials on the Home page.
Did you know that the home page is the most visited page on your site?
Let me show you the proof.
Here, the page with (/) represents the home page URL.
Just go to your google analytics account and then follow this path.
Behavior 🡲 Site content 🡲 All pages
That's why it is best to optimize your home page to build more trust by showing testimonials.
Here's an example of utilizing the home page.
(source: rudrainnovative.com/)
2. Make a dedicated page
The next tip I have for you is adding a 'success stories' page. Do this when you already enough success stories or case studies to showcase.
3. Look for the opportunity
Look for the feedback everywhere. This point is best for a freelancer who has zero to less experience and testimonials to showcase on your site.
Every one of you will get some sort of appreciation for your work. It could be in terms of blog comments, personal greetings, or a comment of social media handles.
Just take a screenshot of that comment and put it on your site under the category of "See what people are talking about me."
Since most of them haven't received your service, it is better not to showcase this as a customer satisfaction report.
4. Schema reviews
Schema is also a great way to boost up your CTR. What you need to do is just adding a few lines of schema code on your webpages.
If you use WordPresswordpress, then there are lots of plugins that'll do the job for you.
[I am not going into detail about using these plugins; otherwise, it will be too much for you to consume]
Here's an example of how schema reviews look like on the search result.
5. A top-secret place to add your testimonial
Let me come straight to the point.
It's near the CTA.
For example, you'll have clear CTA on your landing page to encourage people to click on that CTA button.
And, when you place testimonials near the CTA button, it increases the chances of the conversion.
Let me show you the home of Brian Dean's Backlinko.com.
6. One last trick to boost your credentials
Whenever you add testimonials to your site, do these two things.
Add the profile picture (showing full face)
Adding links to their social profiles (if your customers allow you)
I think you got the idea.
When it comes to validating a testimonial, I think these two tricks will surely work for you.
5. Instant Proposal
I know the pain of creating a proposal for my service-based clients. Even the process doesn't stop here as e-signature is also a part of the concern.
Some of the common problems regarding the proposal are:
The time-consuming process of creating the proposal
Not maintaining a standard format of proposals.
Asking for payment and e-signature is also not less than a headache.
The possible solution to make this stage efficient and instant
This is why the instant proposal is needed, especially for a service-based business.
The solution is to leverage online software like panda doc, client point, And.co.
This software will help you in creating instant proposals. You can also set a predefined template for each of your clients.
As soon as you need to send a proposal, you just make the edit in the content, and the rest of the parts like illustration, the brand logo is already set up.
Let me show you the visual interface of making proposals.
Platforms like these are essential not because you can easily make and send proposals to your clients but also smoothen the whole process from proposal to payment.
Everything will go through the system.
And…
The best part that I liked most is that you can track which part of your proposal has made the most impact on your clients, the pages they have to spend the most time, whether they have shared the file or not, and many more.
Why is this so amazon?
When you know which part of the proposal has impacted your client, you can easily make a strong follow-up with that client.
Here's an example of real-time analysis.
As you can see, you can easily track the proposal sent to your client in terms of the most viewed part, time spent on each part of the proposal, etc.
Are you excited to get started?
Panda docs offer a 14 day free trial (without credit card registration)
If you want to start choosing the right proposal management software, visit this (List of 15 proposal management tools)
6. Take Your Content Strategy To The Next Level
Best way to organize your site content
The first tip I have for you is structuring your 'service page.'
Let me show you two types of 'service page' to help you understand the point.
Now, can you let me which type of service page helps structure your content in terms of SEO?
It's the second one where separate pages are dedicated to each of the services.
The reason behind this logic is when you put all of your services into one page, you're actually restricting your content reach in search engine.,
I mean, there is a possibility for you to rank each of the service pages separately on the search engine.
But when you create separate pages for each of the services, you get this benefit.
I have an example of following this logic that will benefit you.
Here it is.
Here's another one.
As you can see from the above images, a digital marketing agency, webfx.com is ranking for two high-value keywords.
In both cases, it's the service page of their website that is ranking on the first page.
Just imagine, what if the same agency has only one page listing all of their services?
Will they get a chance to rank for these two keywords?
The clear answer is NO.
This is why I recommend all of my clients have separate pages for each of their services.
Not only that, try to SEO-optimize those pages as well.
Leverage Google my business
Before I discuss how important it is, let me reveal to you a fact.
On average, businesses get almost 1000 search views and more than 300 Map views.
Even the number is not so high, these searches have transactional intent.
The chances of converting these searchers into customers are pretty high.
Have you thought of this before?
If your answer is No, then keep reading to learn how to leverage it effectively.
The right way of leveraging your Google my business account is a different topic, but I would like to highlight the key points to focus on.
Include multi-media– Make your Google my business account a media-rich house. There is no better way to attract your searches than adding lots of high-quality photos and videos. Even Google also prefers adding a 360 virtual office tour.
Answer your customer's query- Answer each question or queries your potential customers are asking. Try to respond even if someone has a negative comment about your business.
Set up your profile– Setting up your profile with full of information. Never leave a blank space in the information section of your GMB account. Make sure you add every information from address to office tour photos.
Update frequently– Keep adding content to your GMB account. Consider at least once a week. Content could be anything like sharing the experience of your customers in your place, etc.
There are so many essential things that you, as a service provider, must know about GMB. I recommend you visit this page to learn about GMB.
7. Overcoming The Myth
I know many of you, an agency owner doesn't have much time to create content for yourself. So what most of them would choose to hire a content creator to produce content on their behalf.
I don't have anything against this system.
What I believe is if you've one hour of free time to spend time on social media, you're able to create content for yourself, your service, and, most importantly, for your customers.
Nobody understands your business's personality as much as you or your team members do. And creating content just for the sake of it is just a waste of time.
Only when you have experienced something in terms of your work, dealing with customer's queries, or anything, you'll produce the content that touches your customers.
When you hire someone as a content creator, the person hardly has any idea about Why, What, and How of your business.
It might be knowledgeful, but when it comes to connecting with your customers, it will lack.
Again, this is entirely my personal belief; you can ignore this if you don't believe in my thoughts.
8. Let's Recap
In this article, I have shared most of the secrets that I implement in my work and my clients.
Before you leave the page, I want you to start thinking about all of the important stuff that we've discussed to start taking action from now.
Let's recap for a final time.
Setting your content marketing Goals: Though there is no hard-and-fast rule in setting up the goals, starting with the SMART goal is always a better option.
S- Make it SPECIFIC on what do you want to achieve
M- Make it MEASURABLE so that you can compare your performance
A- Make it ATTAINABLE. Depending on an unrealistic goal is not a good idea.
R- Make it RELEVANT to your service. After all, it's about sustaining your business.
T- Make it TIME-BOUND so that everyone in your team put their best to achieve the goal in the deadline.
Selecting the right Content format: Four important metrics to choosing the right kind of content format are Budget/resources, expertise, understanding your customer, competitor analysis.
Testimonials: Start with getting as many testimonials as possible. Ask at the right time for the feedback. Next, follow up with a reminder.
The second step is to optimize the most visited page of your site with testimonials.
Third, make a dedicated page only for showcasing the testimonials (only when you have a lot)
The fourth point is to leverage the schema reviews for your service page.
Instant proposals: Adopt the instant proposal features with software like PandaDoc, client point, etc.
Content strategy for better growth: Never use a single content page for showcasing all of your services. Make separate ones for each of the services. (When you have too many to provide, choose only the most important ones that bring the highest revenue to your business)
Overcoming the myth: Create content by yourself. Even if you don't have time to create, encourage your team to start producing.
9. Final Words
If you're new to this place, you may not know how many times I have talked about consistency in marketing, especially in content marketing.
When you believe in content marketing, you must give it time before showing you the real fruits.
Let me show you an illustration that I made to understand how it works.
The graph shows that you will be on the negative side in terms of ROI in the beginning. That means in the initial stage; you won't get a significant amount of results.
But as your effort and time grow, you'll start seeing the traction.
There will be a time when you'll notice a positive ROI.
And my advice to you is waiting for that transformation(from negative ROI to Positive ROI).
One last thing.
Thanks for giving me your time in my article.
It takes a lot of effort to create quality content. So if you want to thank me, please share it with likeminded people.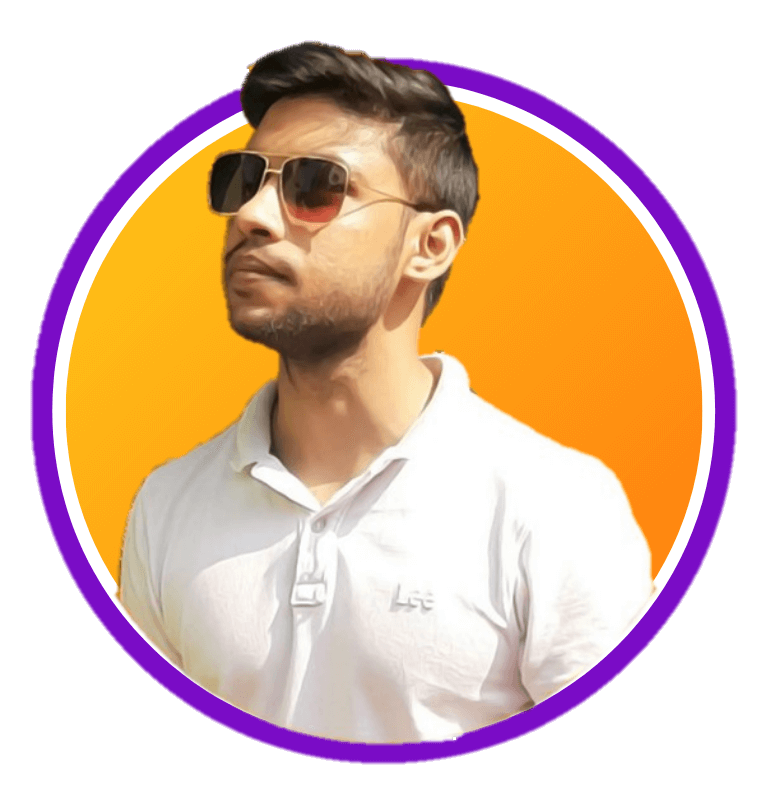 Sk Rafiqul Islam is a content marketing practitioner with 3+ years of practical experience. He spends most of his time helping businesses to build a loyal audience with content marketing. He is also running content marketing VIP, a bi-weekly marketing newsletter. In his free time, he loves reading books and playing football.