SEO has shifted from keywords to topics. Nowadays, it is not only about writing keyword-optimized content but about solving your readers' queries on a specific topic.
The official of Google has also stated the importance of writing an in-depth article that solves the reader's query.
Adding LSI keywords and synonym of targeted keywords was useful ten years ago. After the Hummingbird update, Google has improved to understand the topical relevancy of articles.
This indicates that Google is smart enough whether your article really solves any query or it is just optimized by adding lots of relevant keywords.
Google is not just a search engine that gives information about generic stuff but it also able to solve readers' super-specific queries.
Just like this one, "How to choose the best DSLR camera in 2020 for video recording".
Just because Google has set the bar so high, people started asking super-specific queries hoping to get the correct, relevant, and useful information.
Optimizing your content for a topic instead of a bunch of keywords is the better way of handling SEO changes for growth.
[Pro Tip: Your goal is to create content that actually solves the reader's problem. Forget about ranking on the first page for competitive search terms if you just try to add relevant keywords without going in-depth. Hence, You must write every piece of content by targeting specific topics(Super-specific) indivudually]
Okay, till now you understood the importance of the topic in boosting your ranking.
Let me cite an example to help you understand this.
Consider a brand, selling skin-care products. There are lots of topics that belong to skin-care products that the brand may cover. For instance, a "Clear skin diet" could be one of them.
Once the topic is finalized, creating content around that topic is the primary job.
Content examples could be like the following.
"Diet tips for healthy skin"
"Best foods to get a clear skin"
"Must avoid foods for having glowing skin", and so on…
In this case, "Clear skin diet" is your main topic, and the content examples shown above are also known as cluster topics.
Again building topical authority is quite simple.
You need to first choose your core topic and based around it you'll have many quality content (cluster topics).
The more quality content you create targeting the core topic, the more relevant traffic you'll generate.
This topical authority will benefit you in mainly two ways:
First, you'll get traffic with high business value. Relating to the above example, the skincare brand will start getting visitors to their site who are more likely to be interested in skin care products in the future.
Second, interlinking to these articles based on one core topic will boost your search ranking performance. This will help to maintain a clean content structure for your site.
[Read the complete article. I have discussed a step-by-step process to build topical relevance with Pillar page]
Suggested Article for you: Why Content Marketing is important than ever before?
What's next?
Topical relevance is good, but there's an even better option to optimize and structure your content for conversions as well.
All you need to do is adding a pillar page into this scenario.
A pillar page is like an in-depth article(it could be more than 7,000 words as well) that covers a broad topic in your industry.
Giving complete information about a broad topic from start to bottom is one of the key functions of an effective pillar page strategy.
Let's again consider the above example of skin-care products. We have considered the main topic as a "clear skin diet". Also, we had chosen many sub-topics relevant to the main topic.
Now, as per the pillar page concept what you need to do is write an in-depth content on the main topic that is "clear skin diet".
And lastly, all of the subtopics will link to the main topic.
Here's an overview of the main topics and topic clusters.
First, identify the main topic (Broad topic)related to your niche.
Search for the sub-topics (Narrow topics)that can be categorized under the main topic.
Write content targeting each of these subtopics (cluster topics).
Also, create a pillar page (Long-form content) that is in-depth, covers almost everything about the main topic.
From all of your sub-topics based content, give links to the pillar page (Content on the main topic).
You can also provide links to some of your cluster content, only if it is helpful for readers.
Now, let's start with a step-by-step guide on how to exactly implement this process.
Step 1. Selecting the right content topic
What should be the main topic for my blog?
How to get ideas for the cluster topics as well?
These are the questions that you need to have a solid answer. It's obvious that you don't want to invest your lots of time and effort on creating topic clusters and pillar page if it doesn't add any business value.
Hence, identifying the right type of topic is a must. In two ways you can have lots of topic ideas for creating clusters and pillar pages as well.
Understanding the buyer's stage
Content Gap analysis.
Let's dig deep into each of these ways.
Buyers' stage:
The buyer stage consists of different phases that your ideal customer goes through before making a purchase with a brand.
Normally three stages are there such as.
Awareness stage (When your ideal buyer found a problem and trying to figure out more information about the problem)
Consideration stage (Once the customer understands the problem, then it is time for looking for the solutions.)
Decision stage (In this stage, the buyer is looking for the solutions for that specific problem)
Either you sell products or offer service to a specific group of people, you'll have to understand each stage.
Your ideal buyer from any stage will have some specific set of queries or questions.
Here's an example (Considering the skincare product company again).
Below, I have shared some of the possible questions or queries that people from each buyers' stage have in their minds.
Here, you can see lots of questions that people who are interested in skincare, might have.
What you need to do is digging deep so that you get to know what are the questions your audience is facing.
First, you will get to try to collect questions that your ideal buyers might have. You can also find them by dividing the buyers' journey shown above.
Second, try to categorize the questions based on broad topics. Let's say 'natural skincare' could be your primary topic. Under this topic, there will be subtopics related to it.
Examples of subtopics could be like this.
Must have natural ingredients in a skin-care product
Natural cream for anti-aging
Organic and natural skin products, and more…
Look at the visual representation below.
By understanding the buyers' journey, you'll be able to collect some great subtopics and pillar topics as well.
Next, look at the second approach to identify the best content topics.
Content Gap Analysis
There is no hard and fast rule for this content gap method. You can use free tools or premium tools or even you may perform manually to collect content topics with high business value.
But! here are few tips to help you understand what type of content topics suits your brand.
Run content gap analysis using premium tools like Ahrefs or Semrush (or others). This will give you the list of keywords that your competitors are ranking on Google and you aren't. From the list, you'll find many topic ideas that are yet to be covered.
Check whether the top-ranking pages(related to your niche) in search engines are updated with fresh content or not. Not every topic is evergreen, many contents need to be updated from time to time. (eg: best skincare products). That way you'll be able to create valuable and fresh content for your audience.
Step 2. Creating Pillar page
You either start with creating a pillar page or start with the sub-topics, all you need to focus on is creating the best possible pillar available on the topic.
If you don't have enough content on your site, I would recommend you to start with the main topic.
There is no point in investing so much time and effort if your target audience doesn't find it valuable.
So, let me help in understanding the qualities of an amazing pillar page.
Since the length of the pillar page is much more lengthy than an average blog post, you have to look for its readability and usability. This will help readers to consume content throughout the page without feeling like lost in the ocean.
It should guide your readers to take any specific action. (It could be any form of subscription or even downloading any eBook as well)
It gives a detailed guide on a broad topic (Not too broad not to narrow).
Include most (if not every subtopic)of the topics that are related to your pillar topic (You'll go in-depth for each of the subtopics in your cluster articles).
An amazing piece of pillar page gets lots of shares and search traffic (if implemented properly).
So, now you know what a good main page sounds like.
But! the question is how to create a pillar page like this?
I have observed pillar pages from HubSpot, mailshake, Typeform, cloud-elements, and many more. And this is what I have found.
Your pillar page must have a beautiful and easy to read table of contents. You can either create a customized TOC or use any third-party plugins. I would recommend having a 'Sticky Table of Content' so that your readers can go to any section of your pillar page that they want.
Next, add lots of visually appealing images. Try to add images that are helpful for readers to understand any complex or detailed process step-by-step. Infographics also work best. You can also add a "click to tweet" section to get more social shares.
Provide downloadable resources on the main page. You can even add the pillar page itself as a downloadable form. 90% of the website visitors prefer to consume a long-form of content in the form of pdf, according to HubSpot study.
Add CTA. This should be based on the readers' buyer stage. Let's say you have created the pillar page on an awareness stage topic. In this case, you may need to provide a CTA so that the reader can easily enter the consideration stage.
Here's a quick example of this technique. Let's say my main page is on the topic of 'Best Natural ingredients for skincare products' (consideration stage content). After reading the content visitor may now look for the skincare products that have these ingredients in it.
So my CTA could be like, "Discover best natural skin care products" (This is an example of a decision stage content). This will help you to take your reader from one stage to next.
You can also have different CTA such as promoting your other offer or signup for the subscription.
[Pro Tip: Always add CTA based on the content. Try to add CTA related to your content. The more relevant CTA you add, the higher the conversation rate will be]
You also must test CTA performance. check which form of CTA is giving you better results. Is it text-based CTA or banner CTA.
Also, add the placement of CTAs into your strategy.
Cool, now you're ready with a pretty awesome pillar page.
Move forward to the next step that is creating topic clusters.
Step 3. Creating subtopics
Once you have written an amazing pillar page, you'll need to create content on subtopics. (You can even start with the subtopics as well)
One thing you need to understand is that topic clusters are not only about blog posts. your landing page can also be a form of topic cluster.
Your goal is to structure the content on your site in a manner that it becomes easy to navigate your site with ease. Again, it is always s better option to choose long-tail keywords to target for the subtopics.
Even if the search volume is as low as 250 visitors/month, it can have a long term benefit for your business.
Because of targeting content topics that are relevant to your product or service, this small amount of search volume will add lots of value to your business.
Ahrefs blog is one of the best examples that is utilizing the business value of content.
Instead of targeting random topic, Ahrefs only focus on keywords that their target audience might be interested in.
Relevant article: 13 Must-join newsletters for content marketers
Step 4. Interlinking strategy
Now, the most important part is the interlinking. This step will allow topic clusters and pillar pages of your site to stay organized.
So, how to do this?
The first and foremost thing is that from all of your subtopics hyperlink back to the pillar page.
Look at the illustration below.
All of the topic clusters hyperlink back to the pillar page. But, your main page can also hyperlink back to these content but only if it makes sense.
One of the key benefits of this linking strategy is if any of your subtopics get backlinks then the link juice will directly help the pillar page to improve ranking as well.
This is one of the reasons why the pillar page tends to perform better when many relevant subtopics or topic cluster links back to the page. This shows your authority on the topic to Google.
Step 5: Url structure
This is not what you'll see on every pillar page that performs better. But having a structured URL structure will help in many ways.
First, your readers will be able to easily navigate your content. Second, Google will have no issue in understanding the content relevancy.
So, here's the deal.
In most cases, you will see the following URL structures.
Pillar page- "www.sample.com/main topic"
Subtopics- "www.sample.com/subtopic1" or "www.sample.com/subtopic2", and so on…
And if the content is on the subdomain instead of the main domain, then it might look like this.
Pillar page- "www.blog.sample.com/main topic"
Subtopics- "www.blog.sample.com/subtopic1" or "www.blog.sample.com/subtopic2", and so on…
This is what the normal URL looks like but there's an even better way of dealing with this.
Let me show you first how it looks like.
Pillar page- "www.sample.com/main topic"
Subtopics- "www.sample.com/maintopic/subtopic1" or "www.sample.com/maintopic/subtopic2", and so on…
By looking at the URL you can easily understand whether it is a subtopic or a pillar page content.
Again, this way you can organize each of your topic clusters under the pillar topic.
The study of buffer shows that moving the pillar page from the root domain to a subdomain affects their ranking.
Root domain has the most authority generally and that also could be the reason for the buffer as well.
Pro Tip: Always provide your readers with the pillar page as a downloadable form (pdf form). This will also help you in getting highly qualified leads.
Again, never ever restrict in only one pillar page. Define the subtopics that your brand has to offer. According to them create multiple pillar pages. If you can divide your service or products into three different sections, then create pillar pages for each of these topics.
And each of these pillar pages then has multiple numbers of subtopics as well.
Examples of some Pillar Pages
Few more words…
Undoubtedly topic clusters with pillar pages are the trend that's working well until now. To get better results, you must always look for A/B testing.
From checking the performance of multiple CTAs (text or banner based) to trying different interlinking strategy, A/B testing will help you understand more about what's working for you.
That's all for today.
But I am still curious about your topic cluster and pillar page strategy. Is there anything that I haven't covered.
Please let me and my audience know about your strategy as well.
Never Stop Learning. Keep READING…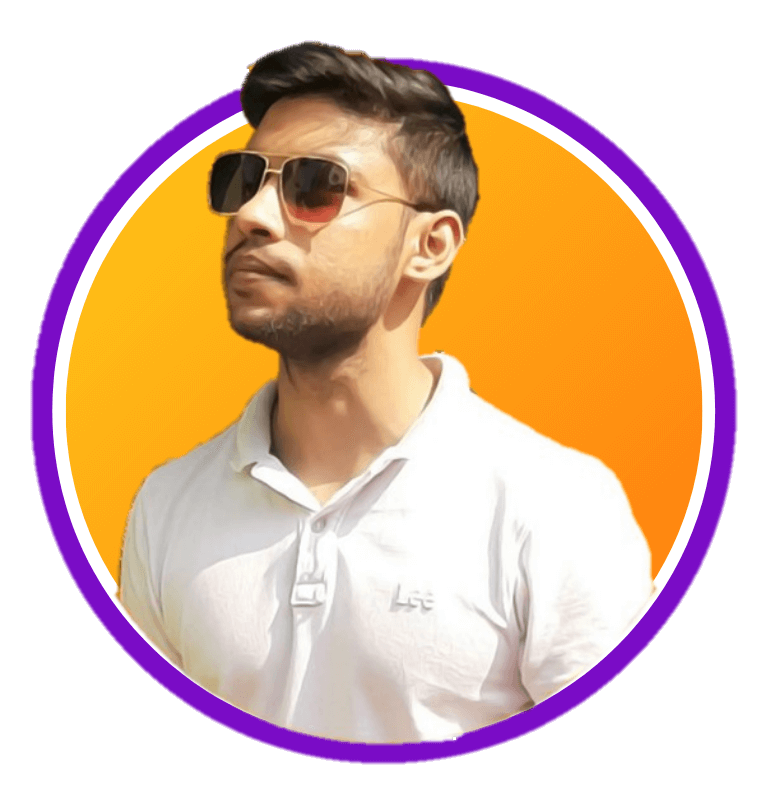 Sk Rafiqul Islam is a content marketing practitioner with 3+ years of practical experience. He spends most of his time helping businesses to build a loyal audience with content marketing. He is also running a tech career blog called 10Pie and content marketing VIP, a bi-weekly marketing newsletter. In his free time, he loves reading books and playing football.