Let's face the fact: email marketing still remains the most RELIABLE tool for growing and Nurturing your listeners.
Surely, now you have dozens of active channels (such as youtube, SEO traffic, Facebook, LinkedIn, etc.) to connect, educate, and build a business relationship with your audience.
So, the question is:
Why is email marketing still the most important tool?
Let's break down the question with practical examples.
You may have thousands of subscribers on Youtube; still, the chances are your popular content could be completely removed from the platform; Example: Udaan NGO.
You may spend millions of dollars to get a huge number of followers on the Facebook page; still, chances are your content doesn't even reach 1% of the entire audience; Example: KFC.
You may get thousands of visitors each month on your site through SEO; still, chances are any core update will shake your ranking and search visibility; Every SEOs knows the pain.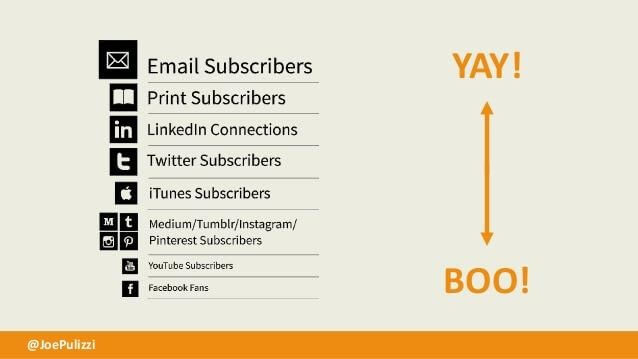 Here's the point:
No matter how many visitors you get each month or followers you have on social media, you still don't have much control over these channels.
The solution?
You have to have email marketing in the first place to form a long term relationship with your listeners.
What if you already have a large audience on rented land that you don't have control of?
Still, you need to drive them to your own yard, that is your email newsletter.
But two of the biggest problems that people face in email marketing are:
How to grow my email list?
What are the different ways to monetize the email list and how to do them the right way?
And, this blog post will give you solutions (100% actionable) to these questions that you can implement right away, thanks to Noah Kagan (Founder of Appsumo with 1million+ email subscribers).
This blog post is a compilation of Noah's favourite email marketing and Newsletter tips that will guide you to build a successful email marketing campaign or a newsletter.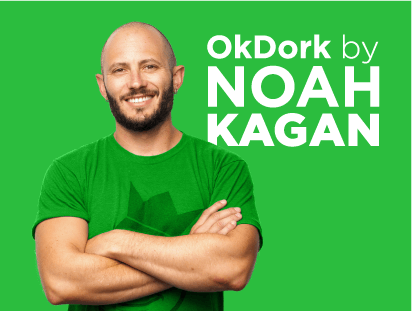 Get set, go.
‣ Download the spreadsheet of 130+ FREE Content Marketing Resources 🔰
Learn how to build subscription business in any industry [Book summary]
10 steps to start your email newsletter
If you're starting with an email newsletter or tired of seeing no growth in your email list, this is for you.
1. Get a simple and focused landing page
Whether you have a website or not, you need a dedicated landing page to get the most out of the process.
Make it simple and optimized to collect email addresses. That means any element that doesn't encourage or motivate your visitors to give their email IDs; you may consider removing them.
Some of the best practices you may consider while creating your landing page:
Remove navigation elements (about, contact, service pages)
Optimize your landing page with only one clear call-to-action to get your visitors into your email list.
Adding email-opt-in form above the fold. (The upper half of the landing page that people notice the first)
Make your web page mobile responsive and fast loading.
Also, your CTA plays an important role in improving your conversion rate. For example, you should always try to focus on adding solution-based CTA.
Here's an example that focuses on what benefits people will get by subscribing to your list.
Optimize this for the context
Along with CTA, ensure that your landing page copy covers the three most important points:
What- What will your email subscribers receive when they join the list?
When- How often can they expect a message from you?
Who- Who is this for?
Answering these three questions will give your users a clear idea of what to expect and what's not to expect.
How to create a landing page for free?
Most of the email marketing tools allow you to create landing pages and opt-in email form. Some of the tools that I've used and recommended in the past are:
Convertkit
Mailerlite
Mailchimp
Sendfox
2. Post subscription page
Many people often underestimate the role of a post-subscription page; aka thank you page.
Usually, once people get into an email list, they get redirected to the thank you page. And, if done correctly, you can turn your boring and ineffective thank you page into an audience-building machine.
[Note: for a landing page, it is always preferred to have a 'Thank you' page instead of adding a custom message on the landing page itself]
Here's how:
Every time you buy a product on Amazon, you'll get more product recommendations relevant to your purchased product.
That doesn't mean everyone will buy those additional products.
But even if a small portion of the customers gets converted, this is still a profit.
Likewise, people who have already joined your email list are ready to go to the next phase: that could be a premium product like an ebook, paid newsletter, course, etc.
Even if you don't have any product to sell, ask them to share your newsletter with their friends or follow you on different social media platforms.
The point is never to let your users go away without asking them to perform a task on the post-subscription page.
Here's the explanation with an illustration: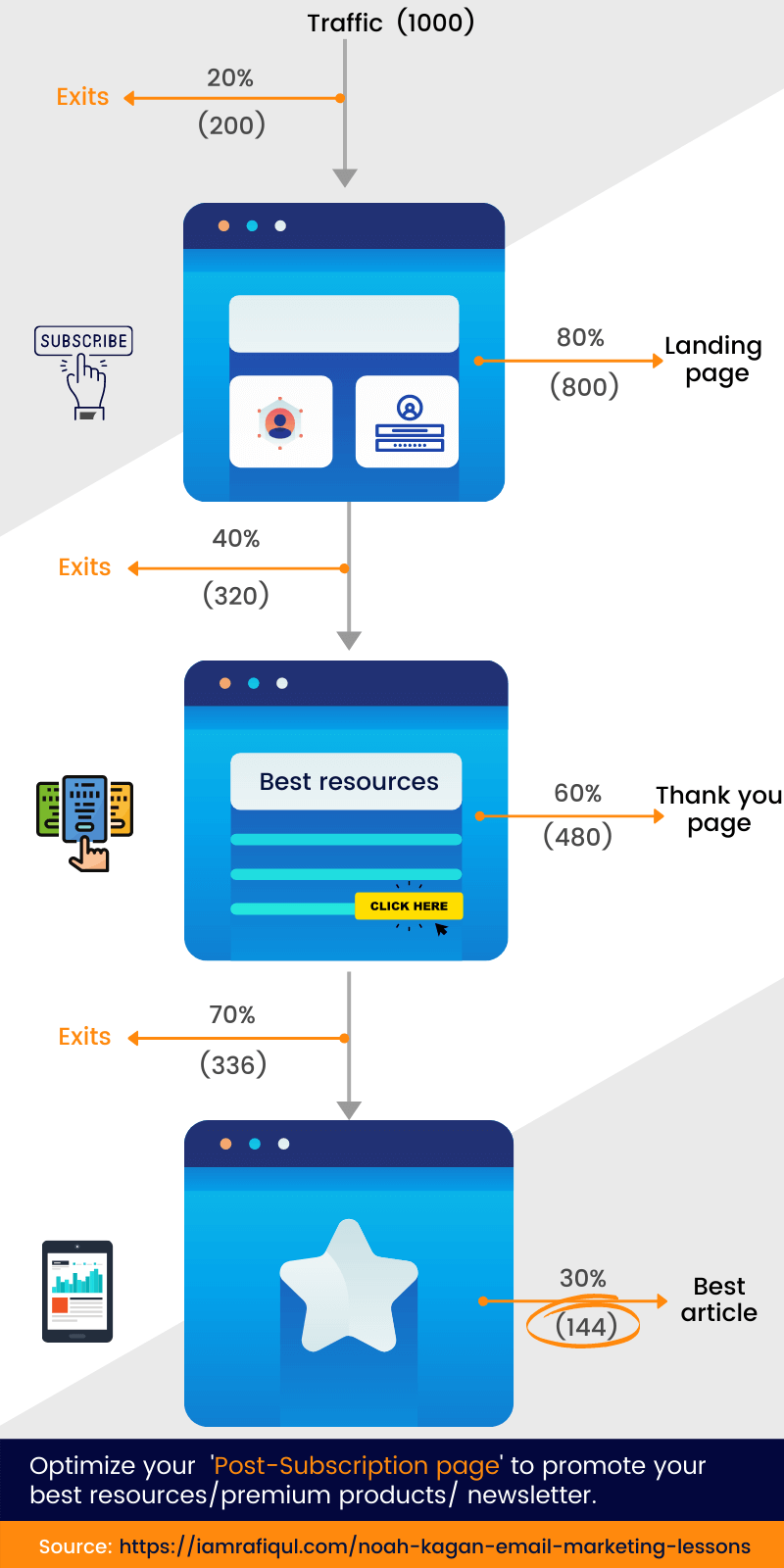 Following the same tactic, Orbit media gained 377 new subscribers from the thank you page.
And, how much time does it take to add a well-optimized thank you page?
Hopefully, not more than 10 minutes.
3.Autoresponder and welcome messages
Here are some of Noah's suggestions to write your welcome email.
Best resources
In several interviews, Noah advises sending the best emails (free course, best articles or videos, most useful for your audience, etc.) in the beginning: especially in the first few messages.
The reason is simple.
The 'email open rates' are usually high initially and start declining after the first few emails. So, showing them your best work in the first impression will help you get a decent open rate.
[Pro Tip: If you have no ideas about your best content, then look back for the previous data on your email marketing tool. Select 3-4 email content with the highest open rates and set them in the autoresponder. This is an easy and proven way to put your best work in front of the new users]
Get content ideas
This tactic is most helpful if you're stuck at getting content ideas that your audience will love.
Here's what Noah suggest:
Every Time someone joins your list, you ask one question in your email, "what could I write to provide value to you."
You may try different variations of the question, but the idea is to directly ask people to get insights about their interests.
In that way, you'll have tons of content ideas after some time.
Refer to the article to learn 10 ideas for welcome emails
4. Optimizing email signature
Once you're done with the landing page and autoresponders messages, it's time to promote your landing page to get more people into it.
On average, a person spends about 40 emails per day, source: theguardian.
That means every day; you have a chance to show up your message in at least 40 emails.
All you need to do is add an email signature to your email service providers (Gmail, Yahoo mail, etc.).
Here's an example: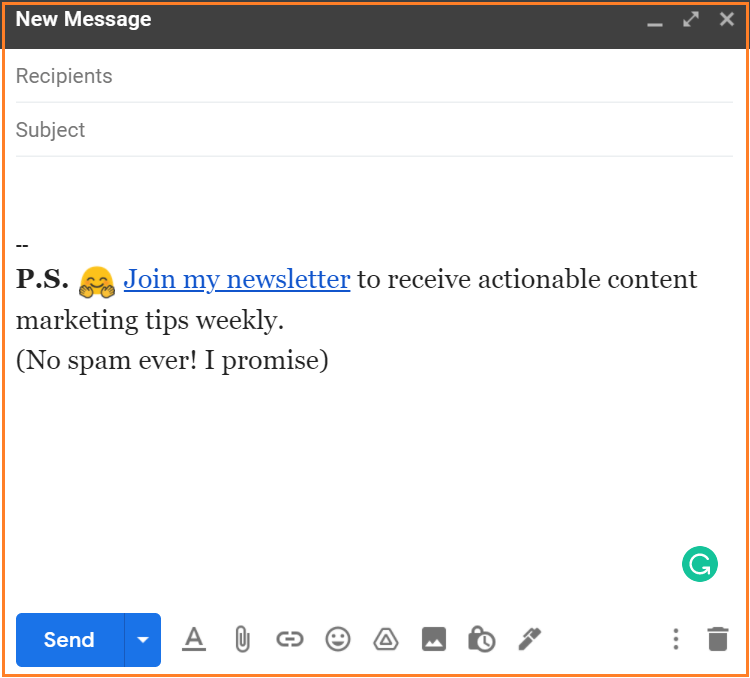 Email signature added in the Gmail.
If you have a team, then asking your team members or employees to do the same will directly impact the growth of your email list.
5. Optimize your social bios
Now, it's time to excel in your promotion with a simple trick. Chances are you're already present in multiple social media platforms such as Facebook, Instagram, Twitter, LinkedIn, etc.
Also, most of these platforms allow you to add your website URLs.
Here, you need to add the URL of your newsletter landing page. Surprisingly, you'll see the number of traffic you're getting from the social bios.
To measure the traffic and conversion rate, you can use bit.ly.
6. Social share
Sharing your landing page on your social profiles isn't a one time process. If you're a part of relevant groups (Facebook, LinkedIn), let the members know that you have an awesome newsletter.
A study by coschedule found that sharing a same piece of content multiple times on social media increases clicks by 192%
So, never forget to promote your newsletter (URL) multiple times or twice per month.
7. Optimize your most popular web pages
If you have a website and your primary goal is to grow your newsletter, why not optimize every single popular page to grow your newsletter?
The easiest way to understand your website's most visited page is by installing Google analytics and connecting it to the Google search console.
Once you do that, you'll get to see the top pages with the most number of traffic all time.
Now that you've identified top pages that your audience often visits, you turn those pages into a lead capturing machine by adding clear, single CTA and adding an Email opt-in form.
[Pro tip: It is always important to measure the conversion rate of these pages. Any page with less than a 1.5% conversion rate to unique visitors needs to be optimized for the conversion.]
8. Newsletter promotion
Most probably, you've gone through the following ways to grow an audience
Giveaways
Conducting live webinars
Online, offline event
Giveaways
Giveaways are a great way to get a flood of email subscribers as an entry. But the only problem you may see is the subscribers' quality, as most of the people are joining your list just to win the giveaway.
To encounter this issue, Noah prefers to run giveaways not more than once in a quarter. Also, it is important to select a relevant prize for giveaway winners.
For example, a startup consultant giving away business books makes sense as not everyone will be interested in the prize except business people.
You can use Sumo.com, a free email capturing tool by the Sumo group.
Online and offline events
Due to the pandemic in 2020, the number of online events, meetings, and even webinars has rapidly increased.
And, it has turned into a very successful way of generating more email subscribers.
In fact, 73% of marketers have claimed that webinar is the best way to capture email addresses for business.
Likewise, events are also an important one to leverage as an online event is considered to provide much more value than just a checklist or an eBook with little value.
9. Get yourself signed up in your newsletter
Getting yourself into the email list doesn't grow your list size, but it definitely tells you about your emails' flow.
Certain things you might not notice while you are setting up your auto responders such as:
Frequence of the emails
Email content length and other stuff that makes your newsletter a must-read
That's why getting your emails as an email subscriber will help you understand the viewer's perspective.
10. Add human touch
If your newsletter sounds like a brand, then you need to strategize your email marketing.
Hubspot did a study to draw a comparison between an 'email open rate' sent by a person's name and by a company name.
They found that emails sent by a person's name had better open rates and higher click-through rates (CTR).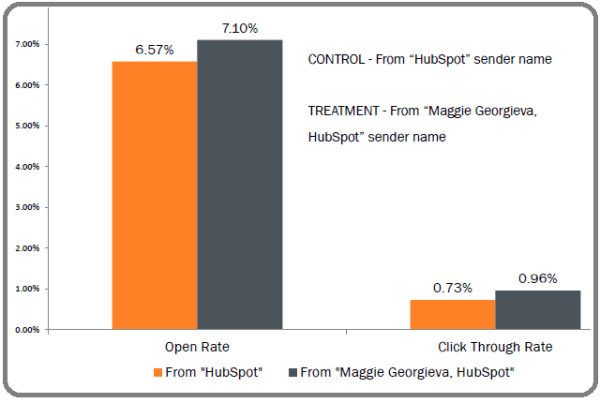 That's the first and foremost thing you should be doing. Also, to give your a more human touch, you can add your head-shot within your email content.
Benefits are:
It separates you from other emails that seem robotic.
Help you build your personal brand.
Here's a great example from orbit media's newsletter (Andy Crestidona)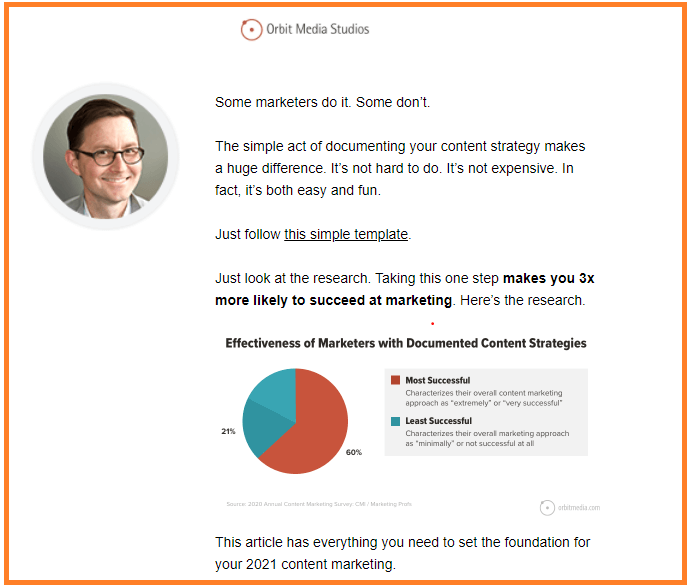 These 10 steps will help you get started with email marketing and seeding the foundation of your newsletter.
By following the above strategies, chances are you can easily get your first 100 and even 1000 email subscribers faster.
But if you've already achieved this milestone, then you might look for more advanced tips or strategies to get success with your e-newsletter.
This is where Noah Kagan's experience may help email marketers like you.
Get started with some of Noah's favourite advice on growing and nurturing your email list.
Let's get going.
‣ Download the PDF and get 17 Advanced Content Marketing Tips to Lead Generation 🔰
1. Facebook audience insights
No, you don't need to run ads on Facebook to get insights about your email subscribers.
Though the feature 'Facebook audience insights' is made for running ads more effectively, you can use this to get more insights about your audience.
In fact, Facebook allows you to upload your custom audience (CSV or TXT file).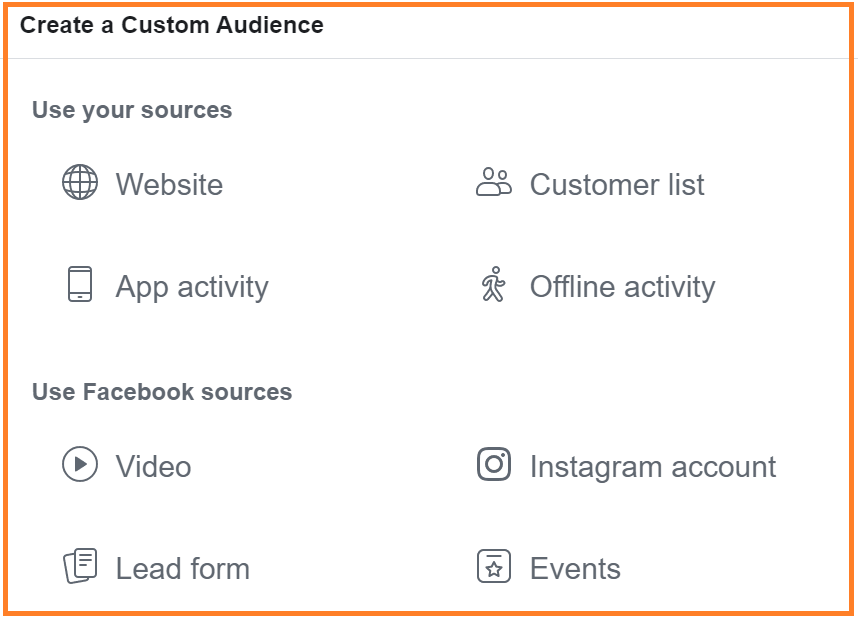 Some of the insights you may get from the custom audience are:
Age
Gender
Job title
Education
Interests
Page likes on Facebook.
Cities, countries, & languages
Refer to this step-by-step guide to learn how to get insights from audience insights.
2. Email deliverability report
Make no mistake. You need to periodically check your email deliverability report to check whether your emails are landing on the inbox or spam box.
There are many mistakes that a beginner makes while starting their email marketing journey, such as:
Sending bulk emails, especially when the sender IP reputation isn't that good or the email is relevantly new.
Therefore checking email deliverability gives you an understanding of your current state.
Tools you can use:
Mail-tester
Glock-Apps
Here's a report from the mail-tester that gives you a score based on various factors such as blacklist, broken links, authentication of your server, spam score, etc.


Likewise, the Glock-apps gives you a report that tells where your emails land. Here's an example:
3. Prune your email list periodically
Let's face the fact: Not everyone on your email list is excited about your emails.
Then what's the point of keeping people on the list who never opens or click your emails?
Two major reasons you shouldn't miss cleaning up your email list are:
It makes you pay more to emails marketing software, and unnecessarily your ROI reduces
Little to no interaction with your emails can be a sign that Gmail may de-prioritize your emails.
The better way is to remove these subscribers.
In fact, email list pruning can increase your open rates by 3 times.
[Note: Depending upon your subscribers' activity, you may clean up subscribers who haven't interacted with your emails in the last 90/120 days]
4. Personalize your lead magnet
How many times have you joined an email list just to get any free resources?
Probably many times.
Though offering freebies or free useful resources isn't a bad idea, you can also experiment with different yet proven ideas.
Here's what Noah suggests:
Instead of sharing a shitty pdf that doesn't add much value, try with something personalized.
For example, "Join my newsletter and I'll personally review your website SEO."
With getting more people into your list, this tactic will help you build a two-way connection with your audience.
Also,
Example of personalized challenge: Screenshot is taken from one of Noah Kagan's presentation
If you're not able to see the image clearly, here's what it says:
I will review your site and send you back 3 specific ads you can run in Google within 24 hours. Try me:)
Yes, it takes a lot of work to offer this kind of lead magnet and build an audience.
Noah says, "Personalized challenge is one of the best things I've ever seen from email collections or getting customers who wanna hear from you… and it converts pretty well."
This is just an idea to get started. You can even apply the same with different topics in your niche.
5. Placement of email sign up forms
Let's make the point clear. There is no ideal placement for your email signup forms.
What's working for me might not generate results for you.
So, the solution is A/b testing.
Some of the common places you may consider in your webpage to add an email signup form:
Sticky form on the top of the page
Sticky form on the bottom of the page
Inline form- within the text of the blog post
Text CTA
Sidebar, etc.
Learn how to make your blog stand out in 2021
If you don't have enough data to get a clear winner, you may start with a sticky email signup form or, even better inline email form- because that's what worked well for me.
Most importantly, don't forget to track the conversion rate of each of your placements.
6. Send to unopened emails
This is pretty simple yet extremely effective. You'll resend emails to those who didn't open in the first place.
Fortunately, most of the email marketing tools allow you the feature.
A study done by sendpulse revealed that resending unopened emails can increase email open rates by more than 47%.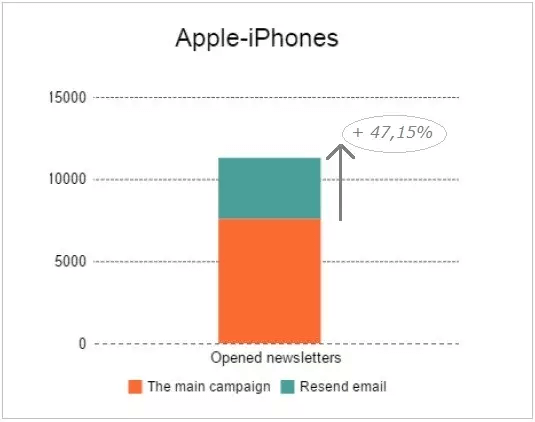 Image source: sendpulse
Imagine how many times you've left this opportunity to reach more people.
But doing this every time may piss off your subscribers.
That is why it is advised to resend only important emails with different subject lines.
7. Stop thinking of them as leads
This is probably the most important one to consider: Stop calling your email subscribers leads, even though you don't have any personal relationship with these people.
When our goal is to build an audience, these people will support us, cheer us, & follow us.
And, to make this bond even stronger, we need to think one step ahead.
I hope these curated tips and tactics will help you build your next successful newsletter and help you monetize your effort and value.
Best Practices For Email Marketing
You may already understand how powerful email marketing can be, but you might not realize that content isn't the only important aspect in a successful campaign.
Once you've come up with compelling content and a captivating subject line, it's time to put some serious thought into the design of your email — including how it looks on mobile versus desktop.
From colors and fonts to graphics and images, the way your email looks at a glance can say as much about your brand as the tone you use and actual message you send.
Start with a simple design that embraces the use of white space, readable fonts, and highly visible colors, then create a logical flow with your content using short sentences and a consistent format, both throughout the individual email and throughout the campaign.
Learn more about how to set up your next email marketing campaign up for success in the helpful infographic below.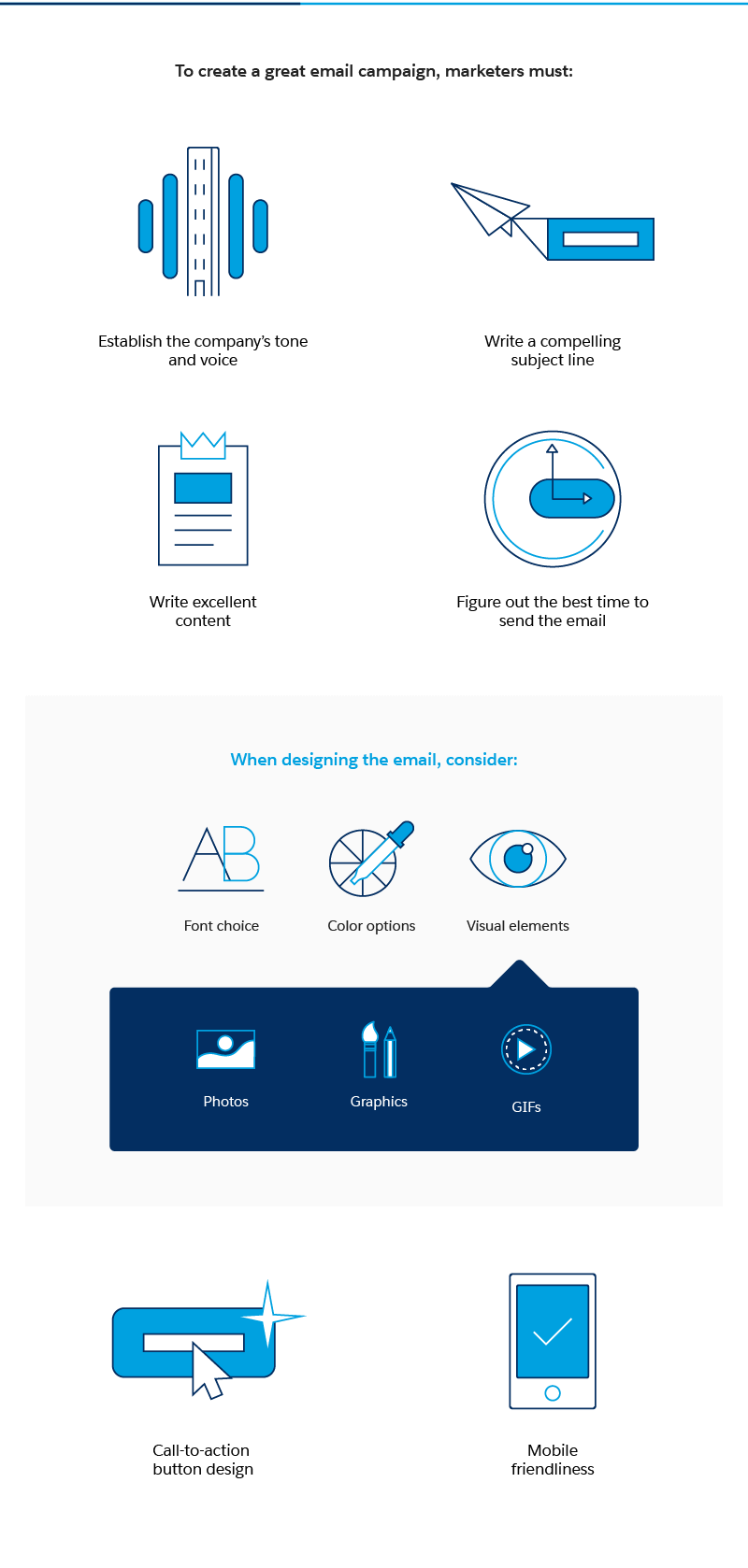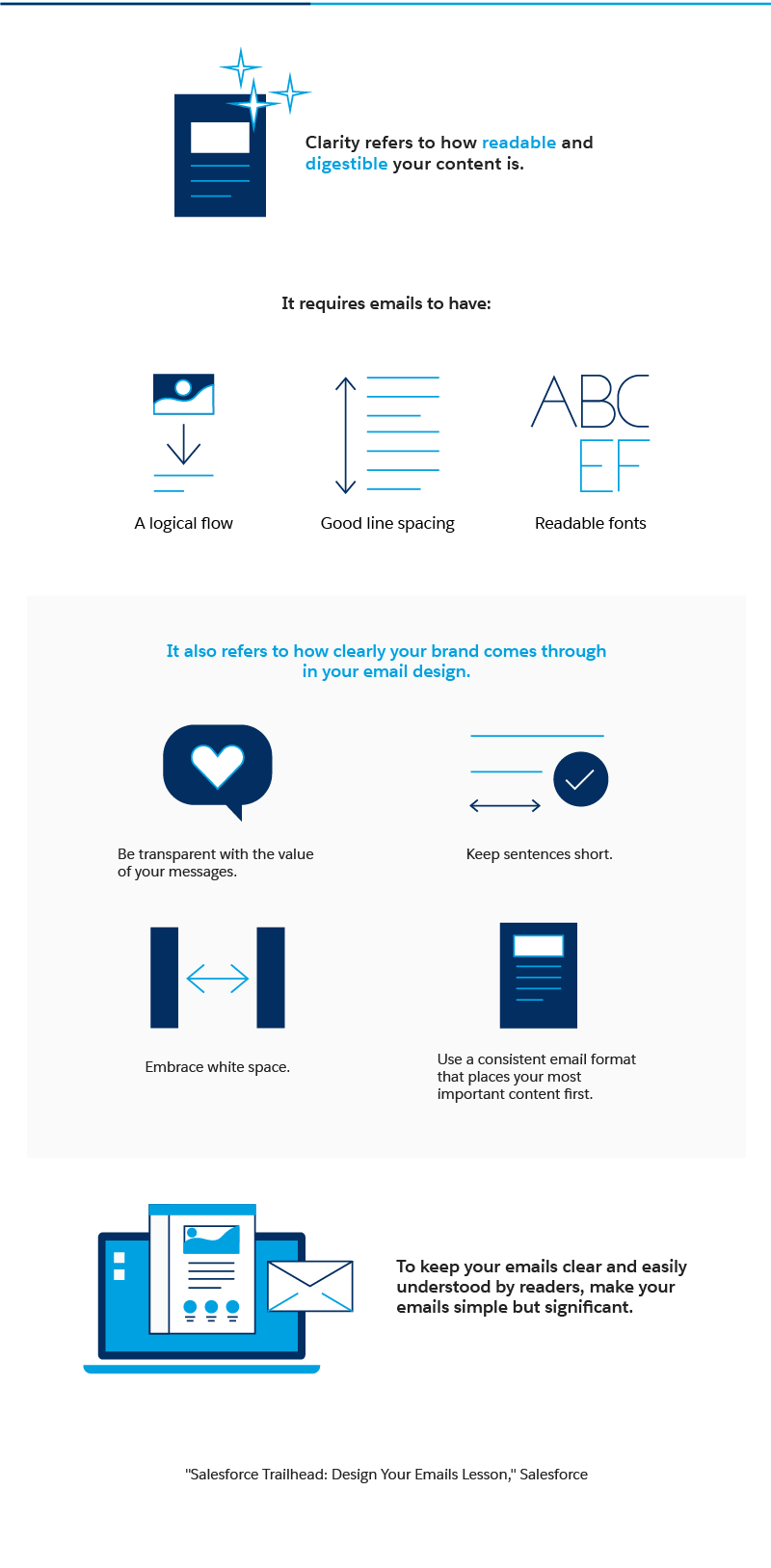 How to monetize your email list?
Here are some proven ways to monetize your audience.
I highly recommend you to watch the below video of Noah Kagan, where he has 4 examples that completely built their business on the newsletter.
1. Search news you can use by Marie Haynes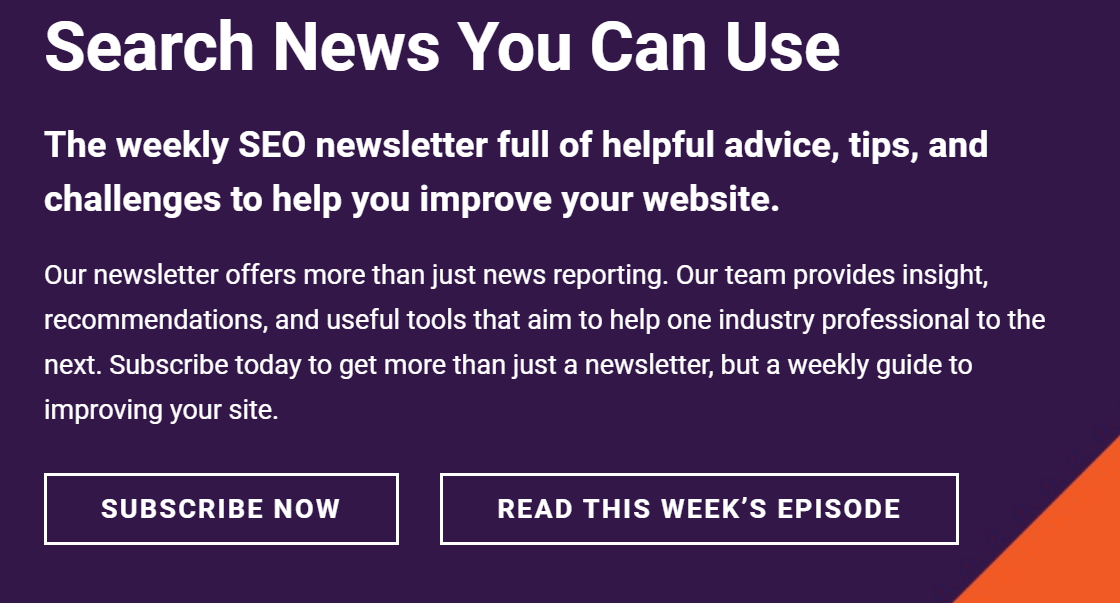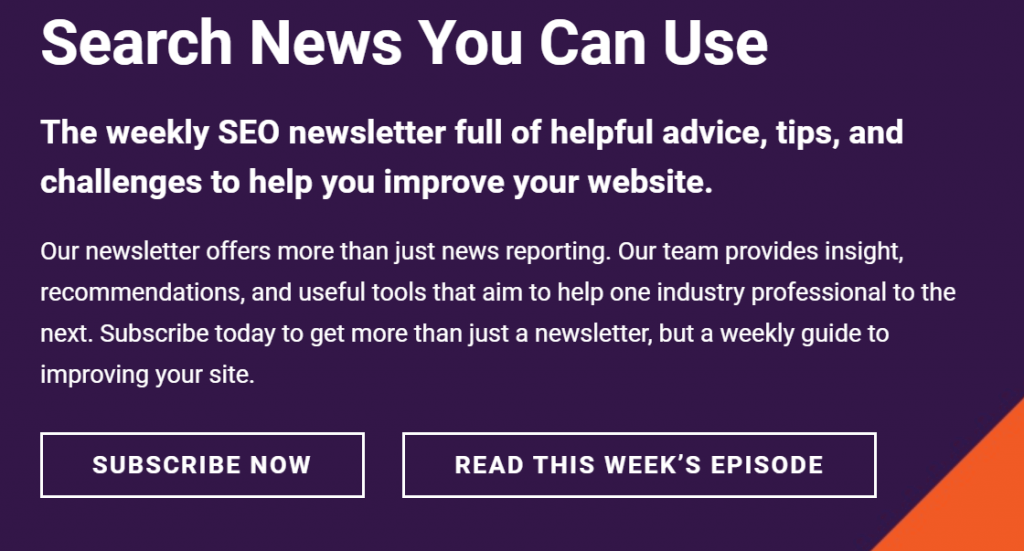 One thing that SEO folks always search for on the web is the latest updates on algorithms and updates from search engines.
The 'SEO newsletter search news you can use' makes the job easier for SEOs by bringing the latest SEO updates, advanced tips, and tools every week.
This newsletter is based on a freemium model where light and premium versions are available.
And, this is a great way of proving, "show, don't tell."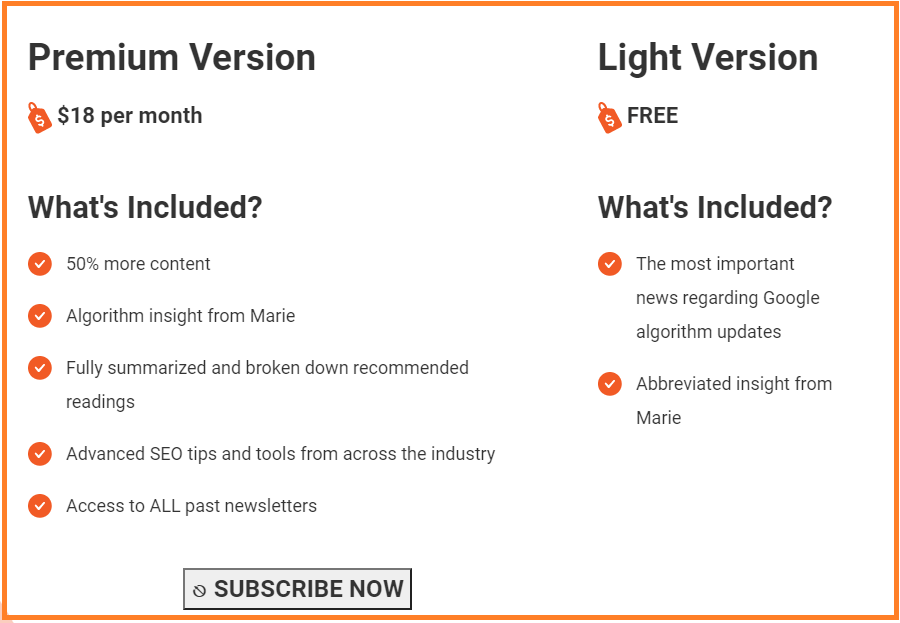 The quality and focused content on the most important news in the SEO world makes the newsletter a great example.
How do they promote?
The primary source of traffic and conversion happens through SEO.
Key takeaway:
Look for the trending news or daily/weekly updates within your niche. But before starting your newsletter, I would prefer to ask your audience about their interest.
Or, you can simply ask your existing newsletter, "would you be paying for my weekly/daily newsletter where I will share XYZ from ABC industry?"
Depending upon the response, you may give this a try.
2. Content Marketing Institute (CMI) newsletter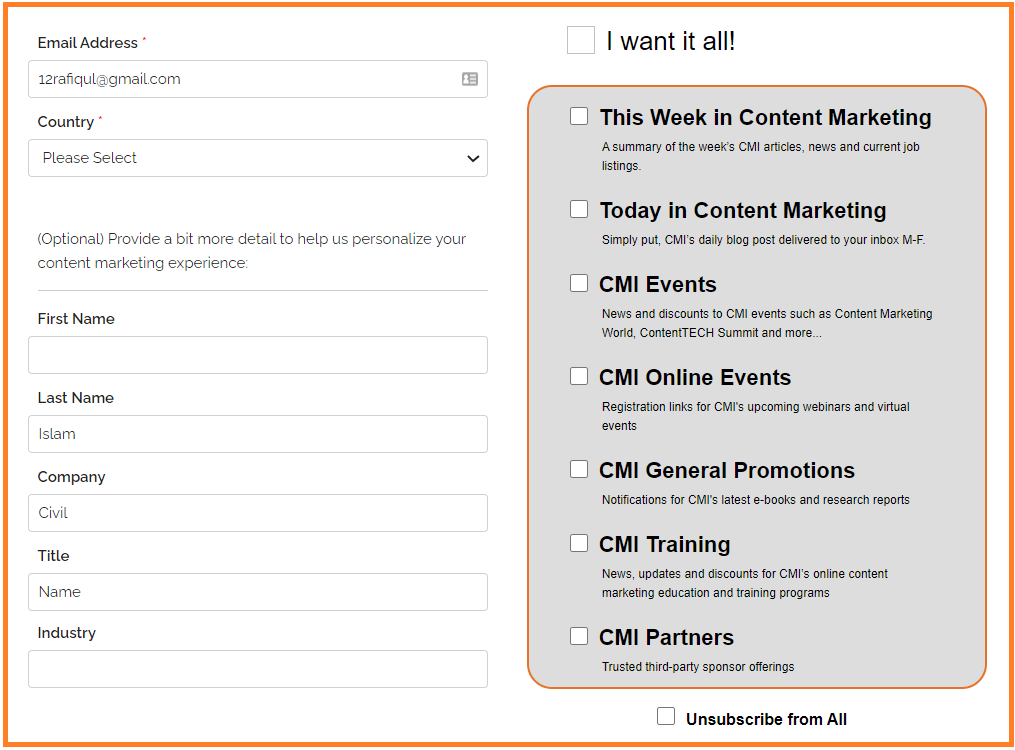 You're into content marketing, and you haven't heard of CMI. That's not possible.
Thanks to Joe Pulizzi, with more than 200k subscribers, they have built a pretty strong and loyal audience.
CMI takes advantage of such a large fan base by promoting sponsored emails.
Though they are not charging you for the newsletter, they are earning through the paid promotion of webinars and other brands' tools.
How did they build the audience?
In the early stage, the CMI audience grew from the blog. Also, they conduct online and offline events that add an extra layer of exposure to the newsletter.
The best thing is, CMI isn't only dependent on the third party brand for asking sponsored emails, but they also have their own products and events.
The content marketing world and content marketing university are just two of many other ways to monetize their audience.
Key takeaway:
It's simple. Create quality content consistently. Focus on the long-term. Promote as much as possible. And collaborate.
All of these elements helped CMI to grow from scratch.
Last but not least advice from Noah Kagan,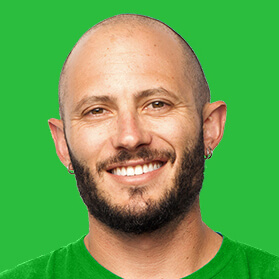 "Plan your email campaigns backward to create the most relevant messages."

– Noah Kagan
It's so easy to get started with email marketing because everyone says it gives amazing ROI. It will be the most difficult task if your company doesn't have a solid foundation.
Instead, go backward and ask the basic questions:
Who will read our emails?
Where are they?
This is all you need to create so relevant email content that your audience will look forward to receiving it.
Email marketing best practices by Noah Kagan
Final words
No matter what industry you're in, if you want to build an audience that wants to hear from you, find an owned media platform to connect with your audience.
And, what could be better than email marketing for this purpose?
In this blog post, we've covered most of Noah's advice on growing an email newsletter and monetizing it the right way.
But, I would highly recommend you to follow Noah's Youtube channel, where he shares some insane videos on startups, marketing (This is not a promotion at all. As a content creator and content marketer, I love sharing stuff that my audience would get value from)
If you haven't joined my newsletter, subscribe and receive actionable content marketing tips weekly.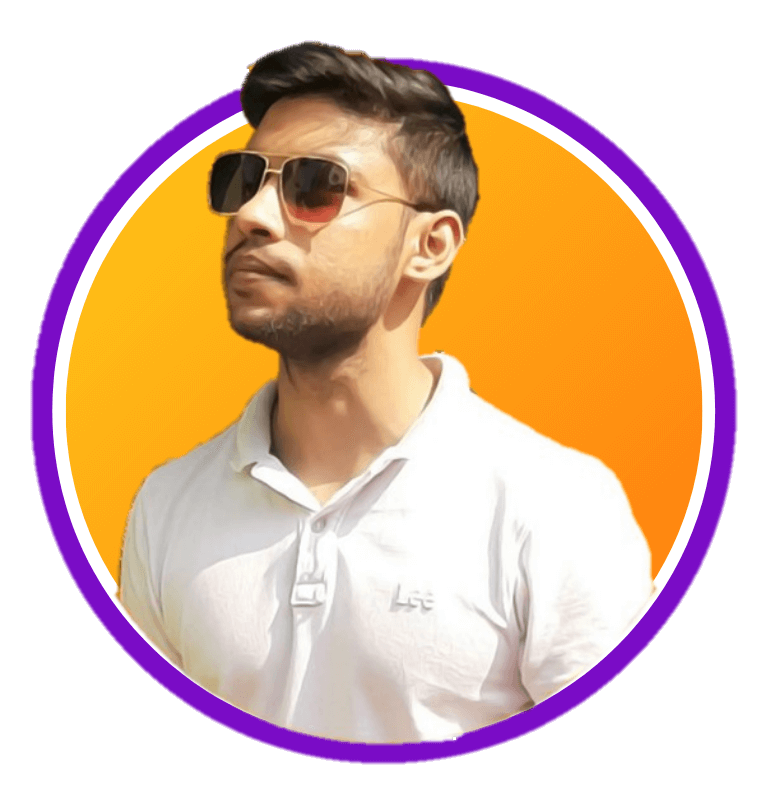 Sk Rafiqul Islam is a content marketing practitioner with 3+ years of practical experience. He spends most of his time helping businesses to build a loyal audience with content marketing. He is also running a tech career blog called 10Pie and content marketing VIP, a bi-weekly marketing newsletter. In his free time, he loves reading books and playing football.