In this guide, you'll find top content marketing experts sharing their tips and strategies to build a winning content strategy in 2021.
Thanks to MarketMuse for organizing the content strategy collective live event.
Without further ado, let's jump into the key takeaways and content marketing tips from the experts.
1. Speed up your entire content process with automation and API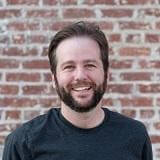 Insights from Jeff Coyle, Co-Founder and Chief Strategy Officer of MarketMuse.
Generally, the content process is long and manual that includes:
Research
Content planning
Preparing content briefs
Content editing
Publishing
Optimization
Reporting and measuring
As a result, the entire process takes so much time and manual effort.
"If you've got writers, if you've got subject matter experts, doing keyword research, SEO analysis, analytics assessment?

They shouldn't be doing those things, especially if they're slow or if there are ways to automate."
In fact, MarketMuse found that the content process takes from 10.5 hours to 19 hours of human labor to create a new piece of content.
So, the question is: How can you possibly scale high-quality content in that timeframe?
The answer is using automation with NLG.
Here are some of the things that you can automate with AI & NLG:
Content Inventory audit
Content planning and prioritization
Content creation
Content optimization
Watch the full presentation on speeding up the content process with automation:
Follow Jeff Coyle on Twitter.
2. The what, why, & how of building pillar pages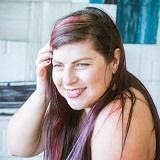 Insights from Zoe Hawkins, Content marketing manager at Dgraph.
"A pillar page is the ultimate guide where you are expecting to be the expert on a core topic or core element of your business."

–Zoe Hawkins.
There are many reasons why you should build pillar pages on core topics. Some of them are:
Organizing your content inventory
Ranking on high competitive keywords (primarily the core topic)
Positioning yourself/brand as an expert on the topic, etc.
First, you should select the core topic. Ensure that the core topic is relevant to your business offerings.
Next, identify sub-topics or questions related to your core/primary topic. These sub-topics will be individual blog posts that will support your pillar page.
Once you're done with identifying the core topic and subtopics, it's time to find the writer.
Also, getting your article done by the writer isn't the end of your job. You should also optimize your content pieces for the target keywords. You can use the MarketMuse platform that will automatically suggest what keywords/topics are missing from the content and many more.
Here's a snapshot: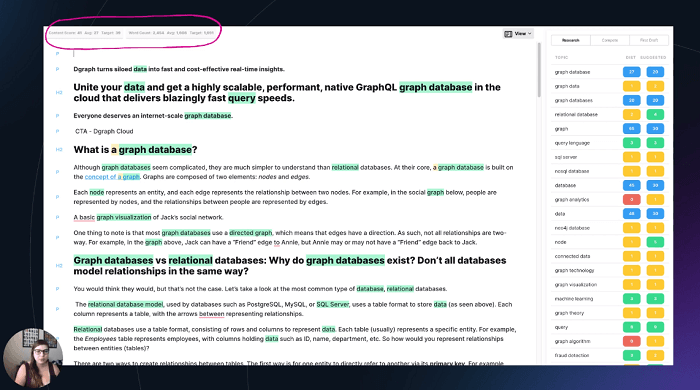 Then to maximize the potential of the pillar page, invest in cust visuals and graphs so it will stand out from the rest of the content pieces on the same topic.
Also, consider having an interlinking strategy from pillar page to sub-topics and vice-versa.
Relevant read: Complete guide to mobile content marketing
Watch the full presentation on building effective pillar pages:
Follow Zoe Hawkins on Twitter.
3. How voice content can help you win customer loyalty to drive profitable sales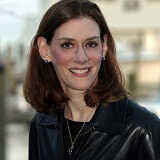 One of the marketing trends in recent years is the seismic shift in content marketing.
It includes three factors. →
Voice first content: The voice assistant started to grow in 2019, and it is estimated that the number of voice assistants will reach 8.4 billion units by the end of 2024.
Marketing AI: The role of AI in marketing is getting bigger and bigger.
Content saturation: The fact is you're not the only company that is going to create quality content. In fact, your audience is getting bombarded with content every day.
Here is what Heidi recommends:
"Provide content tailored to buyers' needs when and using whatever channel, device, and/or format they want."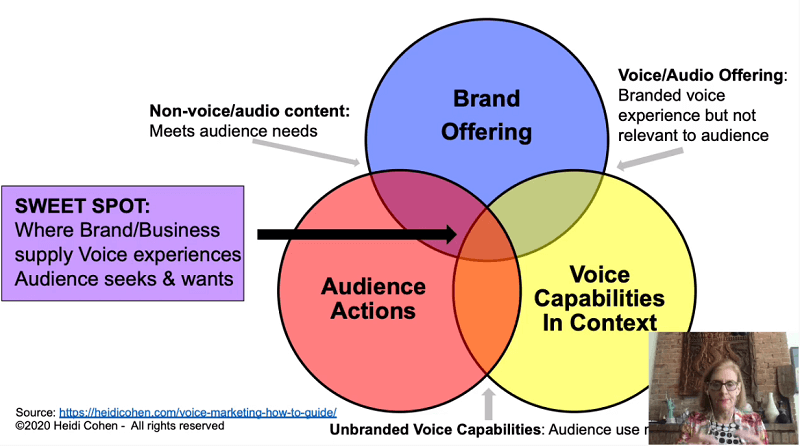 Plus, three reasons why you should add voice content to your content strategy:
Humanize and differentiate the brand
Expand market to become more inclusive and available where people need a voice
Improve product and customer experience
Watch the full presentation on analyzing and optimizing voice and/or audio content:
Follow Heidi Cohen on Twitter.
4. Make your product the SEO drivers, not the keywords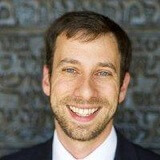 Insights from Eli Schwartz, the author of the 'product-led SEO.'
One of the downsides of the traditional SEO approach is that it just begins with keyword research and there is no such room for users' feedback loop.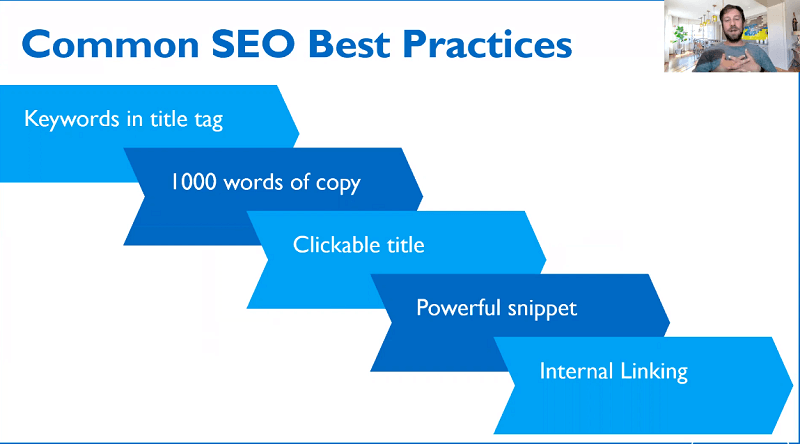 But in the case of product-led-SEO, your product (business offerings, service, products) becomes the SEO driver instead of using SEO to market the product.
"If you're not focused on the KPIs that will grow your business, then you're not focusing on the KPIs that make SEO worthwhile."

– Eli Schwartz.
Also, SEO folks often ignore branded traffic, but that's where you can get better results in terms of conversions.
Here are some of the ideas to build a strong brand online: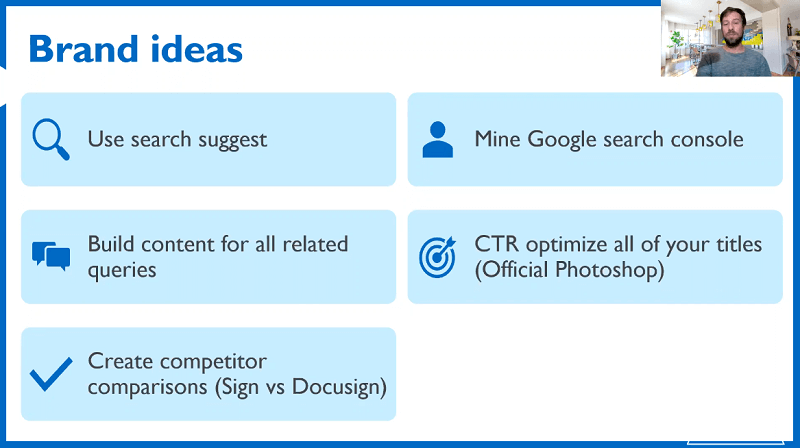 Watch the full presentation on product-led SEO:
Follow Eli Schwartz on Twitter.
5. Lead With Creativity in Video Storytelling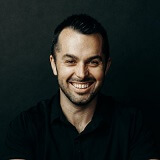 Insights from Chris Savage, co-founder, and CEO of Wistia.
Video storytelling can help a business in many different ways.
For example, for a startup that focuses on early adopters, the founding story can be interesting and helpful to form a connection with your audience.
"Video storytelling is your opportunity to tell a story and connect with an audience on a timeline… if you have folks that want to be told a story or they (your audience) are trying to understand something complicated, then video storytelling will work well."
Watch the full presentation on video storytelling:
Follow Chris Savage on Twitter
6. How to use Google Search Console API Data to Find Hidden Opportunities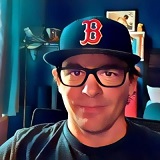 Insights from Noah Learner, Product Director Two Octobers.
With some latest updates in the Google search console, it is now becoming the hub for hidden content opportunities.
One of the latest features in the Google search console is using the regex.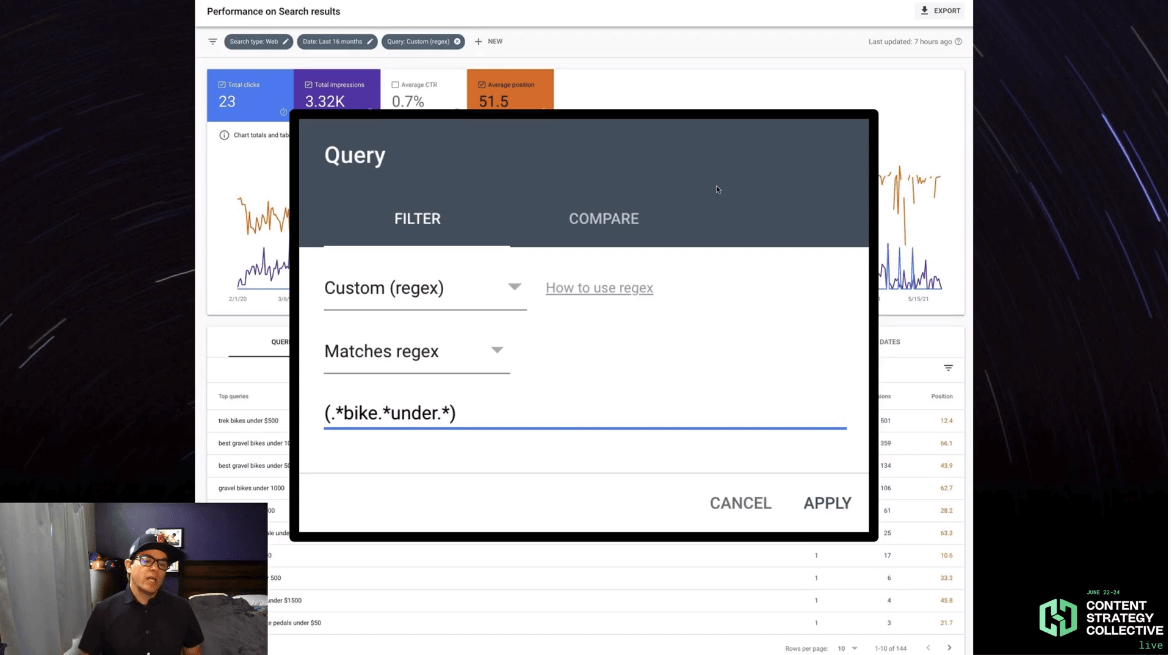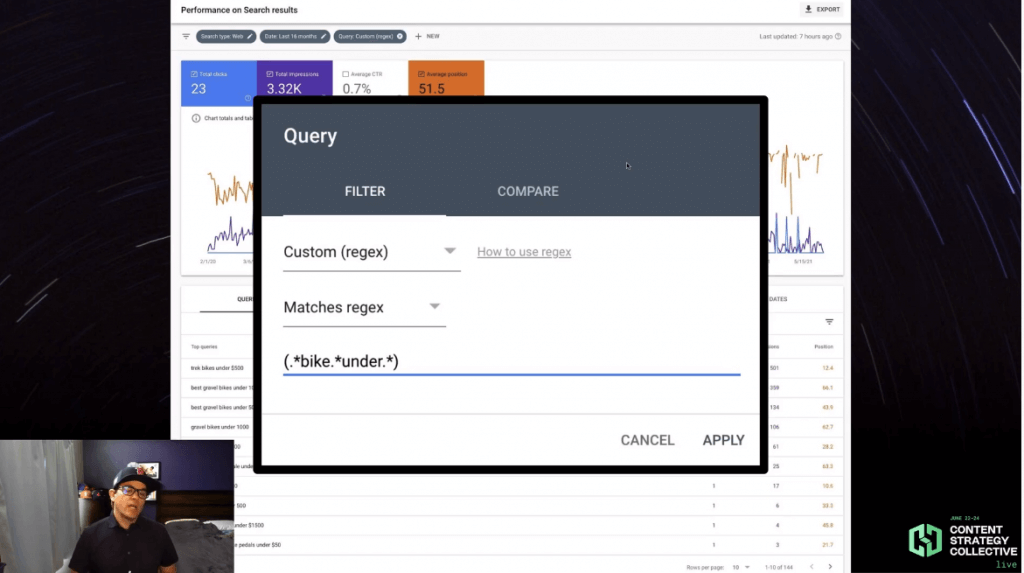 With regex feature in GSC, you can:
Understand search intent behind queries
Optimize your existing content with the pattern of search queries
For example, a query filter "what|how|when|why" will showcase all the questions that contain what/why/how/ and when.
Likewise, the GSC API data is even more powerful in showing data like queries, positions, etc.
Google search console API can deliver 25 times more data as compared to GSC. That will give you the competitive advantage if your competitor only relies on GSC data to optimize the content or understand searchers' intent.
Relevant read: How to grow your startup using content marketing
Watch the full presentation on Google Search Console API Data to Find Hidden Opportunities:
Follow Noah Learner on Twitter
7. How to connect content with business outcomes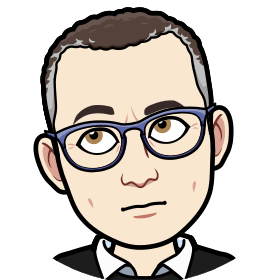 Insights from Peter Mahoney, Founder & CEO of plannuh
A few basic guidelines you can follow for content investment at your company or your clients are:
First, start with identifying the end goal of the business. Is it about getting leads, sales, or traffic? This will help you make better decisions in terms of content strategy and content reporting as well.
Second, now, you need to align the business benefits with your content investment. That includes educating the team about the benefits and impact of content marketing for a longer time.
Third, communicate the value in business terms, not in technical content terms.
Fourth, help the audience (say internal team) to understand the results with context. It is better to represent the content performance with the business end goals. That means instead of focusing on the traffic, you can consider the number of conversions it brings.
Fifth, report your results regularly and consistently.
Sixth, always share what's important, not what's good. For example, you may not get expected results, or the results are not good in terms of business goals. So, instead of hiding that important information, you should be sharing transparent data.
Watch the full presentation below:
Follow Peter Mahoney on Twitter
8. Maximize your agency relationship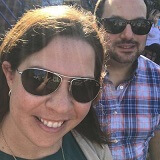 Insights from Britt Terevainen, managing director at Boathouse
If you're running an SEO or content agency, then this session will give insights on:
How to use data and metrics to deliver successful outcomes
Difference between 'what an agency sells' vs. 'delivers.'
Using marketmuse to evolve strategy with the clients
Also, Britt shared about the two key activities of an agency. It includes content and the technical part.
For example, I am sharing a snapshot of the technical aspects that your SEO agency needs to deal with.
Not only that, but you'll also learn strategies and tips to stand out from your agency from the rest.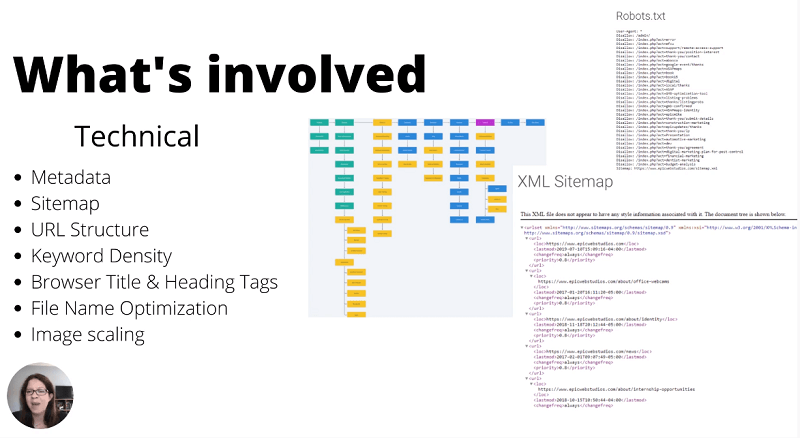 Watch the full presentation on video storytelling:
Follow Britt Terevainen on Twitter
9. Update old content for a quick and reliable win in SEO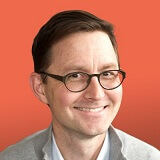 Insights from Andy Crestodina from Orbit media studio.
The first step of updating an old article is to decide which content pieces are worth upgrading.
For this, Andy suggests you check the pages with declining search traffic.
Go to Google analytics and look at your organic traffic report and see which pages show declined traffic.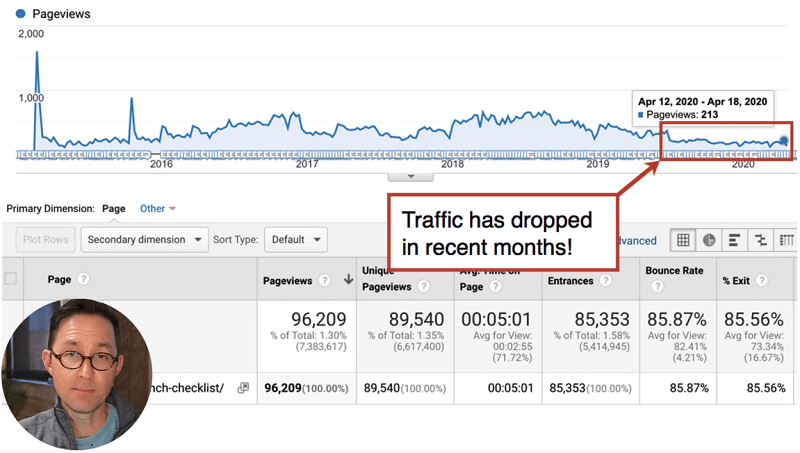 Next, look for the page authority.
Chances are, many people have already linked to that content piece in the past.
These are the pages that have the authority but are lacking content relevancy.
So updating the content with the latest stats, visuals, topics, and other factors to make the content relevant again.
Watch the full presentation on content upgrading:
Follow Andy Crestodina on Twitter
10. Update old content for the quick and reliable win in SEO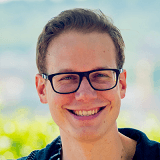 Insights from Steven van Vessum, Content Marketing, and Community Management at ContentKing.
"Search engines never sleep; they're constantly crawling and updating their index."- Steven van Vessum.
A survey by ContentKing found that the lack of SEO quality assurance hurts SEO performance.
Here are some of the stats from the study.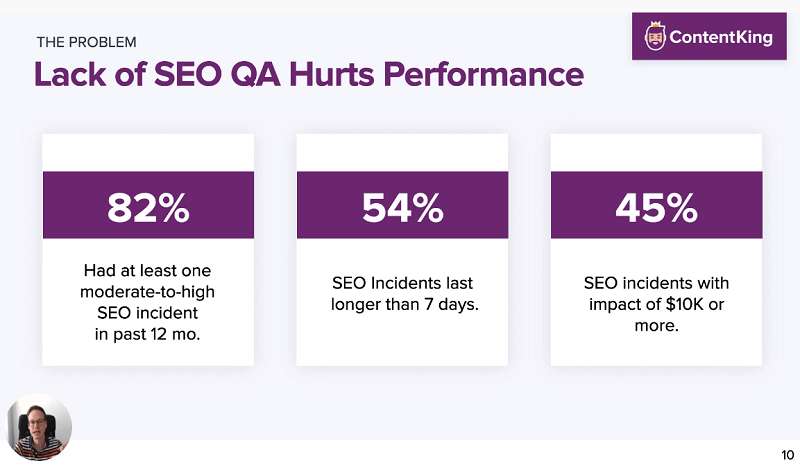 The solution?
Fix the SEO issues before they impact your rankings and bottom line.
Also, one of the mistakes that SEO folks make is that they rely too much on Google search console.
But the fact is the notifications and alerts are either delayed or limited in GSC.
In this presentation, Steven has shown how you can monitor and fix SEO issues in real-time by using ContentKing.
Relevant read: How to do a content marketing audit for fixing content issues
Watch the full presentation to learn real-time SEO auditing:
Follow Steven van Vessum on Twitter
11. Update old content for the quick and reliable win in SEO
Insights from Malcom Tyson, founder & CEO of Nichesss.
If you're using any AI/NLG tool to boost your content creation process, you'll find this helpful.
The first thing is you shouldn't completely rely on any Ai tool to create content because it may cause more harm than good.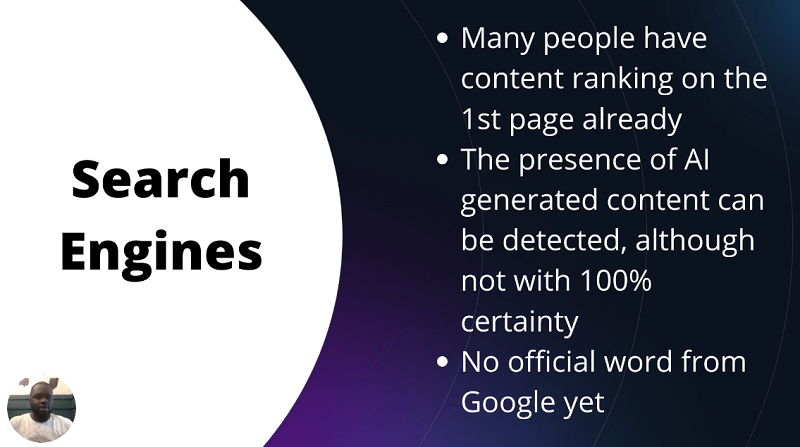 The reason is that everything modern AI tools generate isn't always 100% factual. Also, you need to ensure that the content produced from an AI tool is unique.
Otherwise, it may not show you the desired results in terms of SEO benefits.
Watch the full presentation to understand the basics of NLG and AI in content creation
Follow Malcom Tyson on Twitter
12. Marketing strategy for 2021 and beyond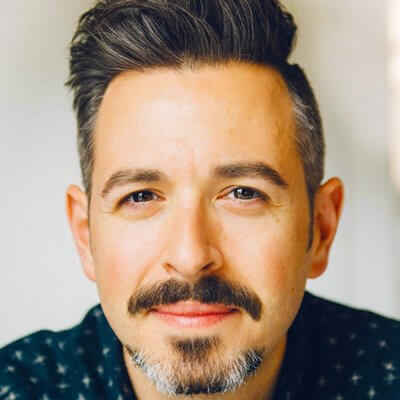 Insights from Rand Fishkin, co-founder of SparkToro.
To make your marketing a competitive advantage requires three things such as:
Build a brand that people know, like, trust, and prefer over alternatives
Invest in a diversity of marketing channels, so you're not over-reliant on one.
Build a marketing flywheel that scales with decreasing friction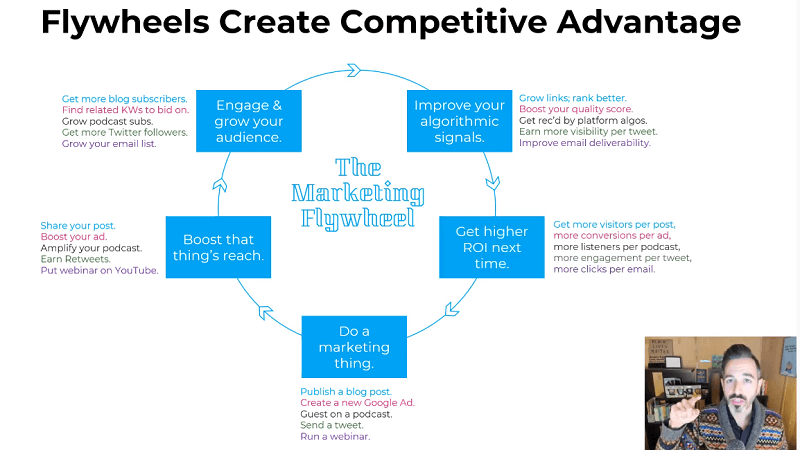 Watch the full presentation building marketing strategies in 2021 and beyond
Follow Rand Fishkin On Twitter
13. Why SEO folks should care about Natural language processing basics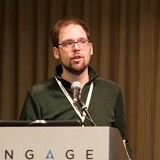 Insights from Paul Shapiro, technical SEO lead @ Shopify.
In this session, Paul is breaking down the NLPbasics and why SEOs should care about.
When it comes to SEO, there are many applications of NLP in SEO.
Some of them are:
Creating performant content
Calculating natural link earning potential
Site architecture design and taxonomy
Semantic content optimization
User flow creation
Keyword research and so on.
Watch the full presentation in understanding NLP basics:
Follow Paul Shapiro on Twitter
14. Want better results in local SEO? Optimize your website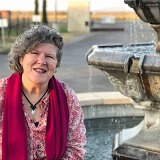 Insights from Jonti Bolles, CEO at White Hat Ops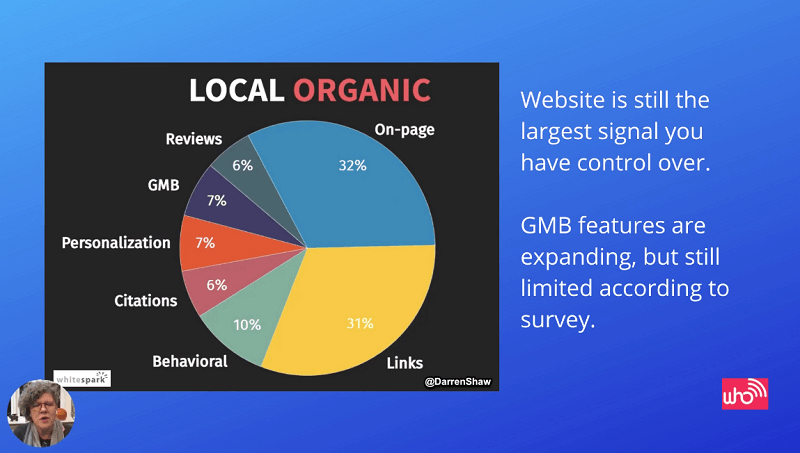 Here's the breakdown of what impacts or influences your local SEO results.
"On-page SEO and Links influence almost 63% of local organic results", according to the survey of WhiteSpark.
To get higher rankings in local SEO, never underestimate the on-page optimization.
Also, take care of the citations (Name, address, and phone number) and the reviews on third-party sites.
This will not only improve your search performance but also boost the site's authority overall.
Watch the full presentation in understanding NLP basics:
Follow Jonti Bolles on Twitter
15. Turn Press and Media Coverage Into Content That Ranks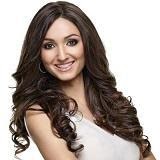 Insights from Kristen Ruby, CEO of Ruby Media Group.
"Digital PR is not done with the intention of building links when it is true editorial, public relations. A link is a bonus, but the mention is what we are after. We never control links. Clients hire PRs for exposure. They hire SEOs for links"

– Kris Ruby
To build trust and credibility online, Kris Ruby has shared some key tips.
The first tip is to build trust on social media.
For example, you may join the clubhouse shows as a guest. That will help you in getting mentions from different media outlets and also in building credibility.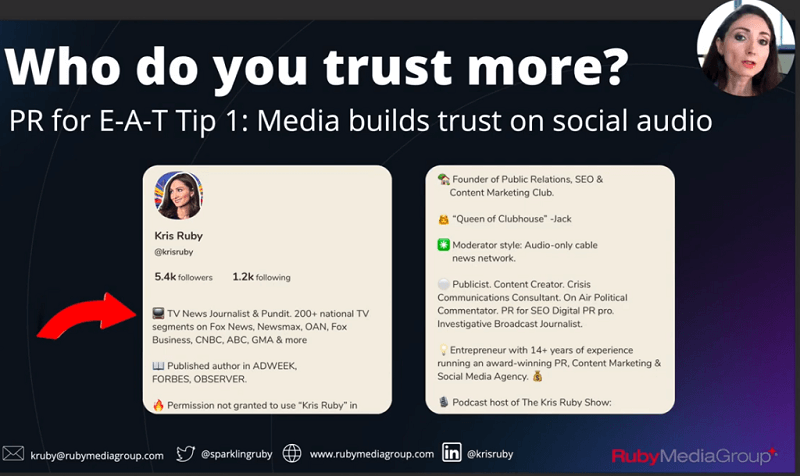 The second tip is about building trust with press conferences.
Make yourself visible on search engines. "If a reporter can't find you, why would they quote you as a source?"
Watch the full presentation and learn about PR for EAT in SEO:
Follow Kris Ruby On Twitter
16. Measure content performance to get success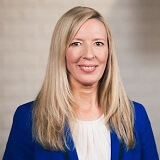 Insights from Colleen Jones, founder of content science.
The survey performed by the content science team found that brands that do measure content effectiveness are more likely to get better results.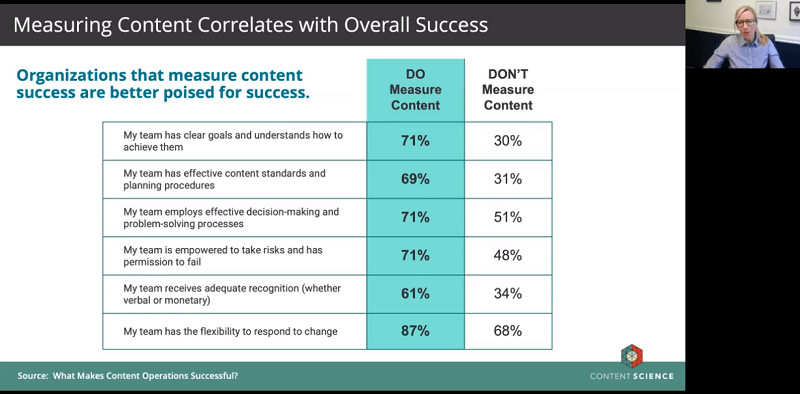 Now, it's essential to become a data-driven content marketer who measures content performance periodically.
Three things that successful organizations do to measure content effectiveness are:
They define clear and measurable goals
They use a variety of data
They use a stack of tools and tech.
Relevant read: Access 130+ free content marketing resources
Watch the full presentation to learn about optimizing content effectiveness
Follow Colleen Jones on Twitter
17. You should always focus on user intent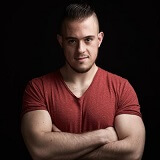 Insights from Kevin Indig, Director of SEO at Shopify.
"When Google finds a page that really hits the head on a user intent, it allows that page to rank for thousands of keywords."

– Kevin Indig.
Watch the full presentation on understanding user intent:
Follow Kevin_Indig on Twitter
18. Make your site ready for core-web-vitals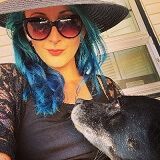 Insights from Jamie Indigo, Senior Technical SEO.
Are you struggling to optimize your site performance for core web vitals?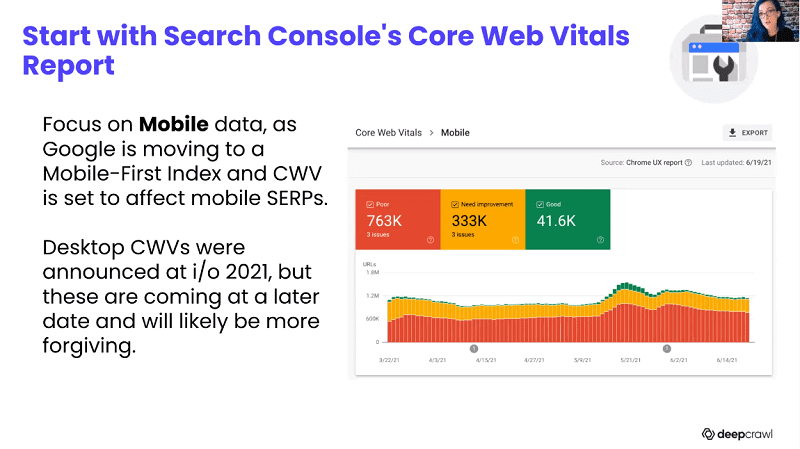 Look no further, as Jamie has shared an overview of measuring and making your site Core-Web-Vitals ready in this session.
Watch the full presentation on understanding user intent:
Follow Jamie Indigo on Twitter
19. Guide the perfect customer journey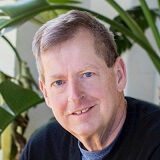 Insights from John Jantsch from Duct Tape Marketing
"Marketing today is less about creating demand and more about organizational behavior."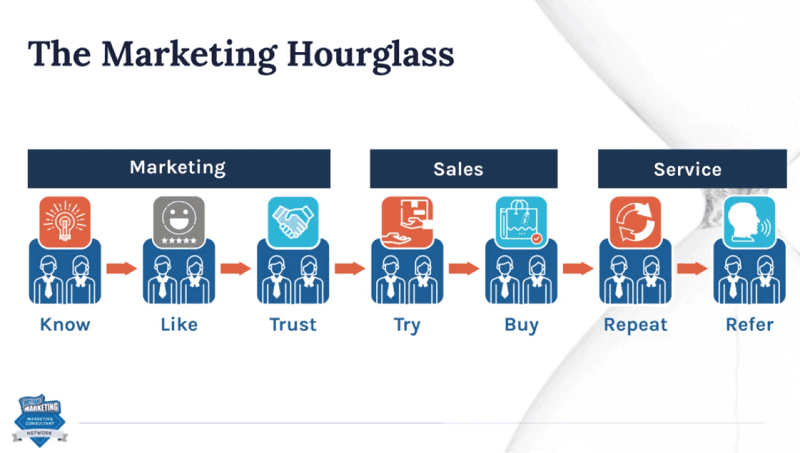 To get started with guiding the perfect customer journey, ask these three questions:
What does our ideal customer's journey look like?
How do we put our marketing on their chosen path?
What gaps in campaigns, content, and processes do we need to fill?
Also, you need to understand the three stages that create trust and relationships.
Here it is.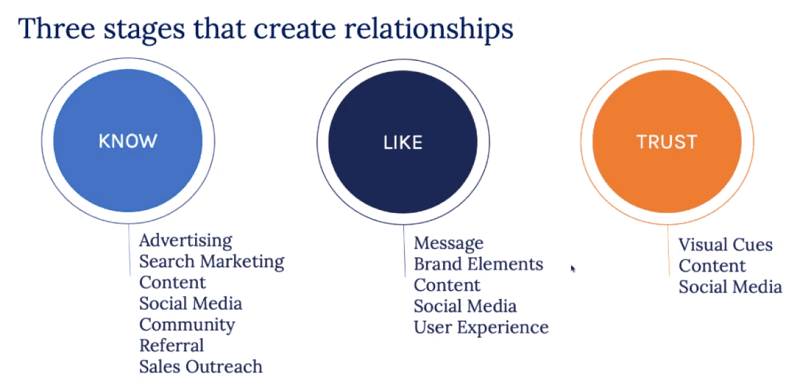 Watch the full presentation on guiding customer journey:
Follow John Jantsch on Twitter
20. Guide the perfect customer journey
Insights from Chuck Mullins
The four pillars of business value are:
Risk
Growth
Transferability
Deliverability
Watch this presentation by Chuck to learn how to make strong pillars for your business value.
Watch the full presentation on guiding customer journey:
21. Use personal branding to grow a loyal following and drive revenue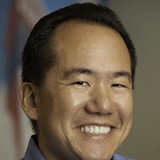 Insights from Dennis Shiao, Founder of attention retention
In this presentation, Dennis has explained how the personal brand and business outcome are connected and what you can do to maximize the business outcome.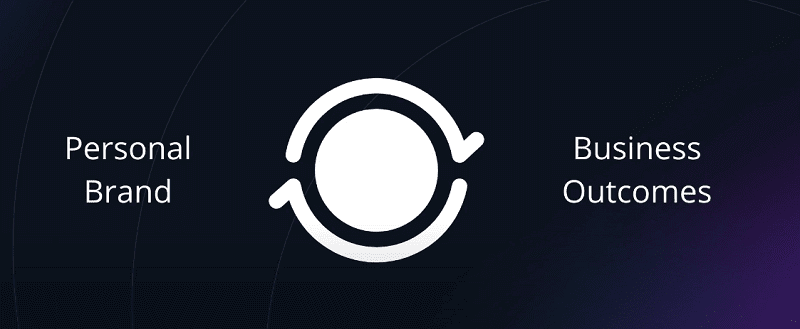 Here are some of the tips for you to build a personal brand that drives business leads:
Collaborate with industry experts or influencers
Find speakers for your next event
Be invited to keynote in an industry conference
Be known by prospects considering your products and services
Watch the full presentation on building your personal brand:
Follow Dennis Shiao on Twitter
Final words
Now, we've covered marketing tips and strategies from 21 content marketing experts.
Now, I am curious to know which marketing strategy you are going to apply?
Comment below and share your thoughts.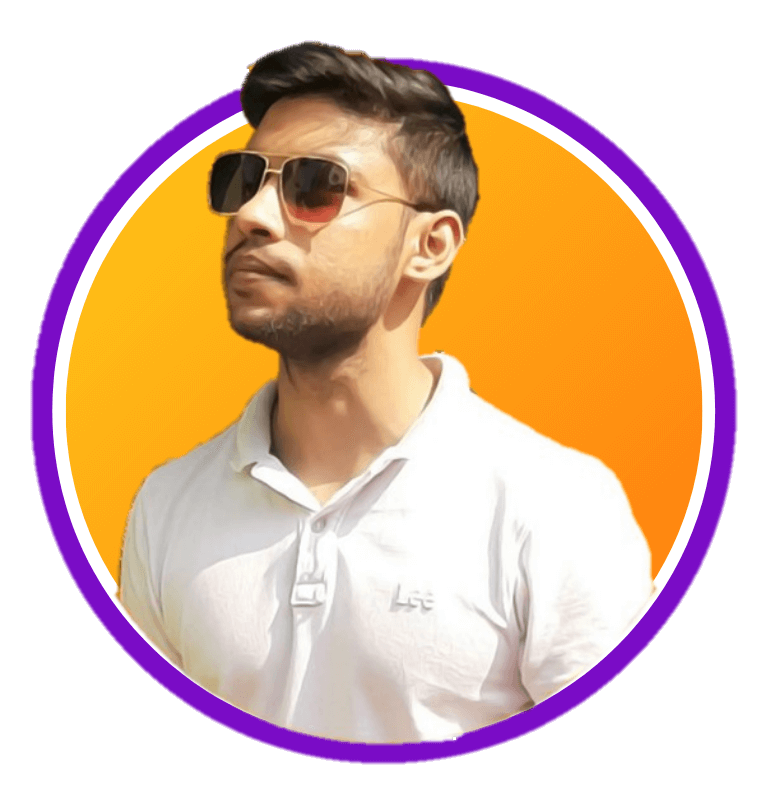 Sk Rafiqul Islam is a content marketing practitioner with 3+ years of practical experience. He spends most of his time helping businesses to build a loyal audience with content marketing. He is also running a tech career blog called 10Pie and content marketing VIP, a bi-weekly marketing newsletter. In his free time, he loves reading books and playing football.