In the beginning, Attention from your Audience is the king, not the content.
Everyone, even you, wants to get attention from your readers, audience, and even your future customers.
But not everyone gets it.
Not getting enough limelight even after providing is not only your problem.
The truth is your audience is human, not a machine controlled by programs. So getting attention or connecting with your possible audience, must have a human touch.
Welcome to the first part of the Content Marketing Series.
In case, if you haven't joined the content marketing course offered by HubSpot Academy, you can join the course from the below link.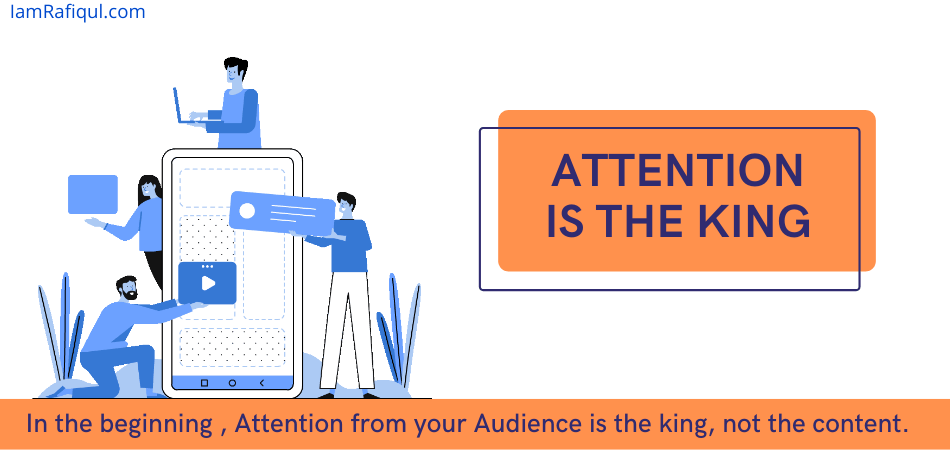 Some of the facts that indicate that attention is what everyone seeks, are listed below.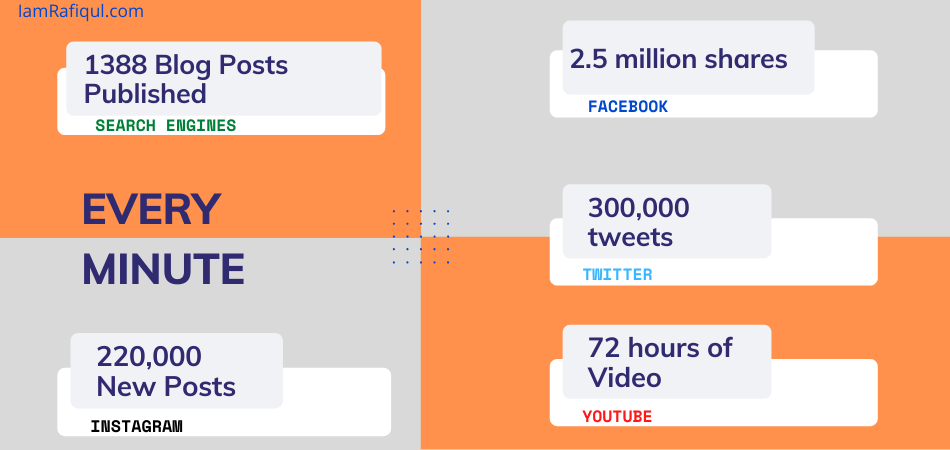 Does it make sense?
Okay, let's understand how storytelling in action can make your business or service stand out from the crowd.
Powerful storytelling is something that always makes a balance between the three elements.
What are they?
Your Prospects
Customers
Business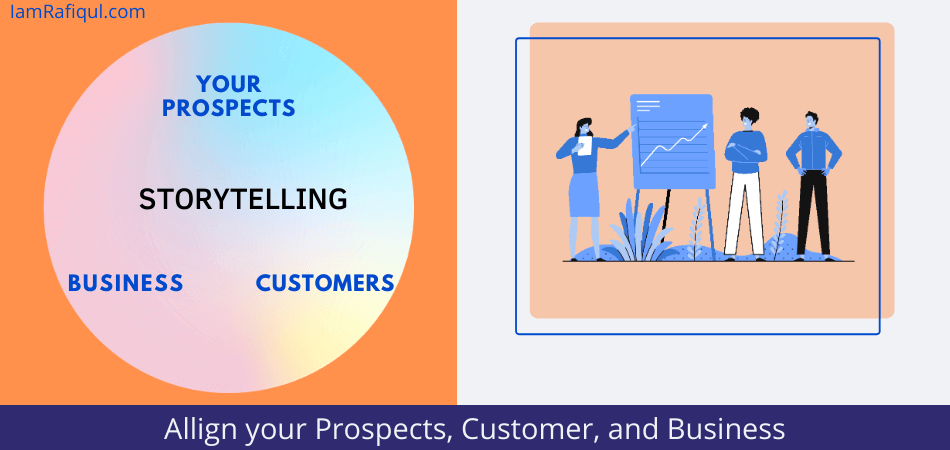 Learn more about 11 Steps to improve writing Skills
By default, we humans get connected wherever there is a great story.
But what makes a great story and how you must frame your story for business?
To make it simple, you need to consider five ingredients.
1. Order of your story
2. Buyer Persona
3. The character of your Story
4. Conflict in the story
5. Resolution
Let me give you a quick guide about what these factors are all about and what you must considering while making your storytelling framework.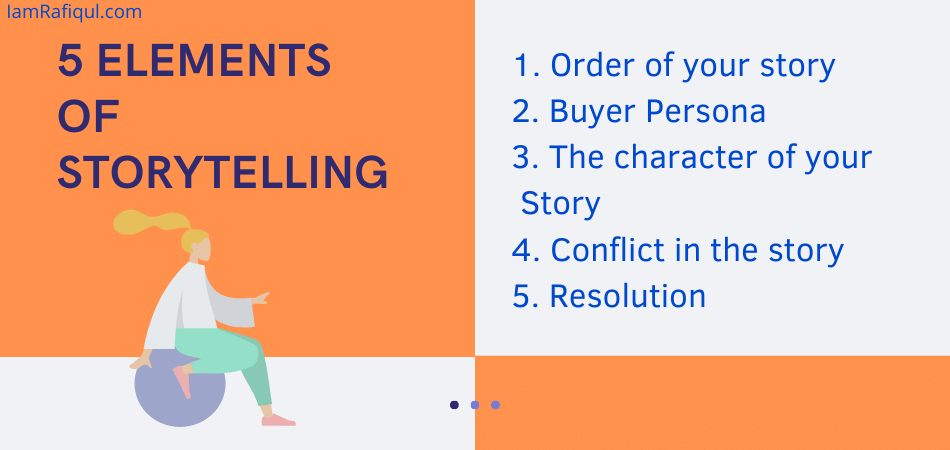 1. Order of your story
The very first mistake that most of us make is by starting your story with the feature of your service/business.
You might have some extraordinary quality of service, but still starting with what is business is all about is not the best way to get connected with your audience.
Then what?
It's about why you're doing, not what you're doing, according to Simon Sinek.
So whenever you're going to make a framework for your or your client's business, start with WHY.
If you're finding it difficult to get you why then I have an easy solution for you.
Just ask yourself, why do you get out of the bed every morning?
Or, it could be like, why someone should really care about your business or service?
I hope you're now able to get you why.
Don't just restrict your findings in your mind, instead think on paper.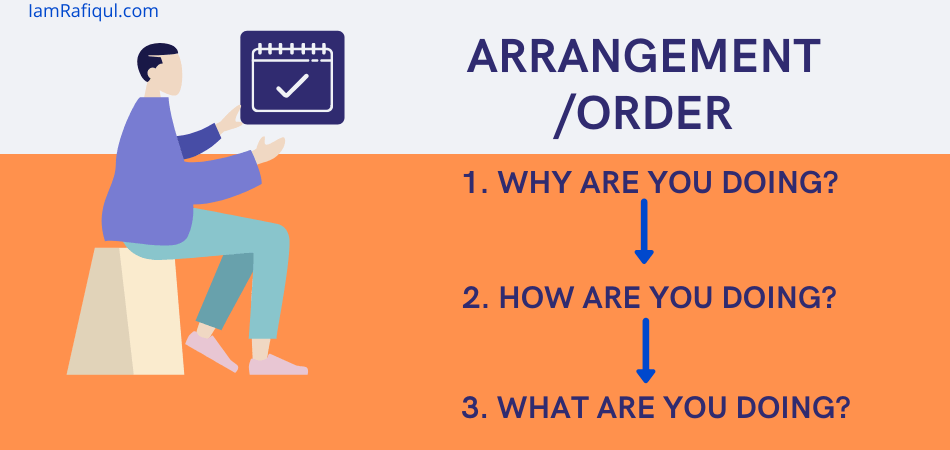 2. Buyer persona
Since you've completed the HubSpot academy content marketing course, you're now familiar with the term "buyer persona". And, this is what needed to make your story effective and relevant to your targeted audience.
Before you jump deep dive to implement buyer persona in your framework, let me give you a simple example of how you should look at this?
Let's assume you're an expert at financial management and currently you're planning to sell your courses where you're teaching people how to get better ROI from the stock market?

Now, Let's integrate the buyer persona into it.

It's almost impossible to invest in the stock market for those people who don't have a good source of income.

Likewise, it is also true that people who are earning a good amount, also stay busy all week.

They hardly get enough free time to learn the stock market from scratch.

So, you, as a storyteller, must include this point into your framework.

For example, you may launch your course in small segments. If it is eBook then you can divide the whole subject into different segments so that your buyer persona can match it. Again, in the case of a video course, you can create a series of short videos just like HubSpot did in all of their online courses.

You may have noticed that all of the course from HubSpot offers a series of small video(approx 2 to 12 minutes). This helps your audience to easily consume your content at many sitting.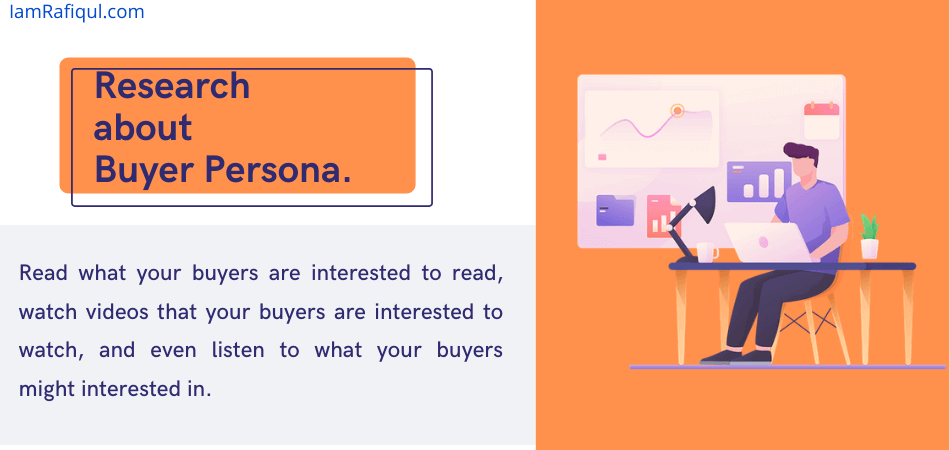 Now, you might get an idea about how to integrate the buyer persona into your framework.
Take a piece of paper and start digging deep to gather more details about the buyer persona.
If you're struggling to get the characteristics of a buyer persona, then join the communities where your audience spends most of the time.
Read the books that your ideal buyers may read to learn on that topic. You can also take help from answerthepublic.com, where you'll get tons of ideas and questions that your audience has in their mind.
List down most of the relevant ones and start aligning with your business storytelling framework.
On top of that give it some time as it' not an overnight process.
Read what your buyers are interested to read, watch videos that your buyers are interested to watch, and even listen to what your buyers might interested in.
That way you'll develop a better understanding of the buyer's persona.
3. The character of your story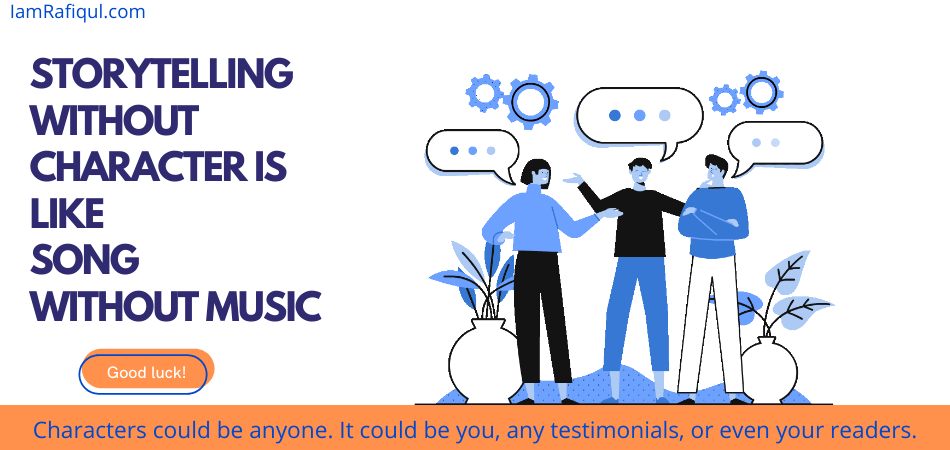 In the beginning, Attention from your Audience is the king, not the content.
Adding characters within your story can have an emotional impact on your audience.
Characters could be anyone. It could be you, any testimonials, or even your readers.
The key thing is to make your readers think like, "yeah, I have already faced that situation".
You're already familiar with the content marketing course from HubSpot, where three types of characters were discussed.
1st person- Myself/Author
2nd Person- Your audience
3rd Person- Testimonials, other's opinions, etc.
The best way to identify which type of tone you must add in your framework is to understand your buyer persona.
There is no such hard and fast rule that can tell you about which character you must focus on.
It can also be understood by setting your end goal.
For example, I am writing this content marketing course to help myself and those who have completed the HubSpot Content marketing course. As a result, I am using both the 1st and 2nd person for trying to communicate with you.
So my goal was to help you to simplify all the important concepts of content marketing that we were taught in the course, offered by HubSpot.
Again, you may ask when to use 3rd person?
I haven't added any testimonials in this article just because I am trying to show you any proof of my work or service.
Because testimonial just like any other 3rd person character helps to create trust and loyalty among your readers.
If this were a course, it is possible that I have also used some of the testimonials.
Again, there is no set rule. You need to figure out which one may work best for you.
Pro Tip: Stay consistent with the character from the beginning.
4. Conflict in the story
Conflict is simply the problem or confusion that your audience is facing right now. It could be anything from "what is content marketing" to "how to learn content marketing".
It is quite obvious that your business or service exists to solve someone's problem or conflict. Otherwise what is the need for your service when there is no conflict in your buyer's mind.
This is what you need to identify.
Your task here is to define what are the primary conflicts or problems are restricting your audience to accomplish any task.
By identifying those, you can easily make a connection with your readers.
You must remember that your service must be able to handle that conflict and help your audience to accomplish your task.
Now the question, how to implement within the storytelling framework?
Addressing the major problem that is stopping your audience from accomplishing the goal, is where you need to focus on.
Let's read a few lines from a blog post which I've written long time ago.
Keyword research makes your job much easier, only when you know how to do it. It's more than just finding low competition keywords with high search volume. This is the reason why many newbie bloggers fail to build a successful blog. Since keyword research tools are quite expensive to purchase, almost every newbie bloggers fail to build a proper content strategy. And that makes your blogging journey even more difficult.
Can you find out what's the actual problem that my target audience was facing?
Yes, it is not being able to do keyword research with strategy.
Your job is to understand your buyer's problem or conflict about the topic.
And your content has to be the savior to help them out.
Your primary task is not to give a solution, but to understand your audience's conflict.
5. Resolution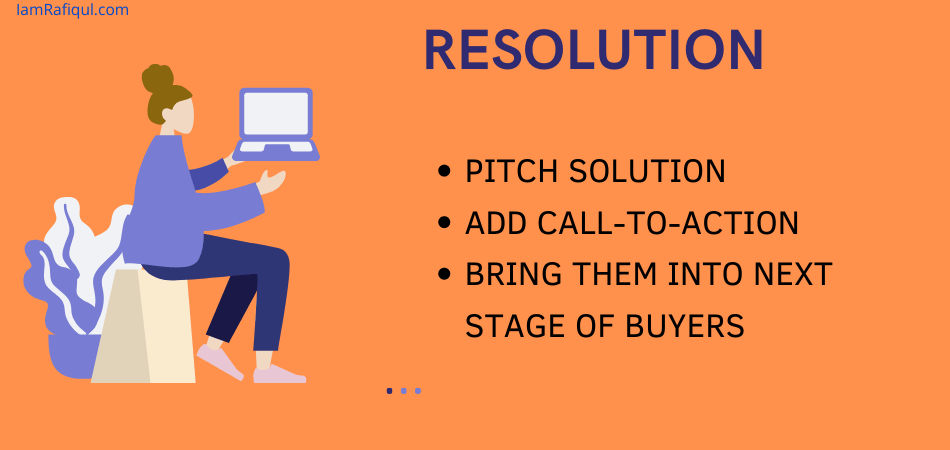 The last but not least element of storytelling deals with handling the conflict. It could be done in many ways such as by providing detailed educational information or even a free consultation.
It always works well only if you've identified your buyer's persona.
The key rule is to never leave your reader without any Call-to-action(CTA).
Always remember your job is to bring your readers from the upper stage to the bottom-most stage by adding value in each stage.
Let's take an example of how you can add CTA to promote bring your customers into the funnel.
Awareness stage: Let's say, a person is searching on Google about the "role of CRM software for the small enterprise". That means he/she is trying to know more about CRM so that he/she can implement it too.
By adding a CTA at the end of your article, you can convert it to the reader to the consideration stage. For example, Suggesting your readers learn more about the "best CRM software to run a small enterprise" is a way to do that.
It should not be the situation, where your readers have no clue about what to do even after consuming your content.
You must take your reader through the next stage by just adding a relevant CTA.
Pro Tip: Always use a customized CTA relevant to your content. This will increase the conversion rate.
Let's take an example from my perspective. I provide content writing and content marketing services. So whenever a reader is reading an article about content writing, he/she must see a CTA only about content writing, not about content marketing.
Let's recap the elements of Storytelling
You'll identify the why of your business or service, even before How and what.
Identify buyer persona(Read, watch, and listen to what your buyers are interested in)
Include characters in the form of the first, second or third person
Determine the major conflicts that your buyers may have.
Give a solution and try to bring them into your next buyer's stage.
Conclusion
After combining the knowledge from HubSpot academy and my personal experience, I would suggest you make a checklist of five elements of storytelling discussed in this article.
Every time you start framing your storytelling, just make sure you've covered each of these five aspects of storytelling.
A deep understanding of your knowledge in storytelling will help your content marketing campaign as well.
Read More, Learn More…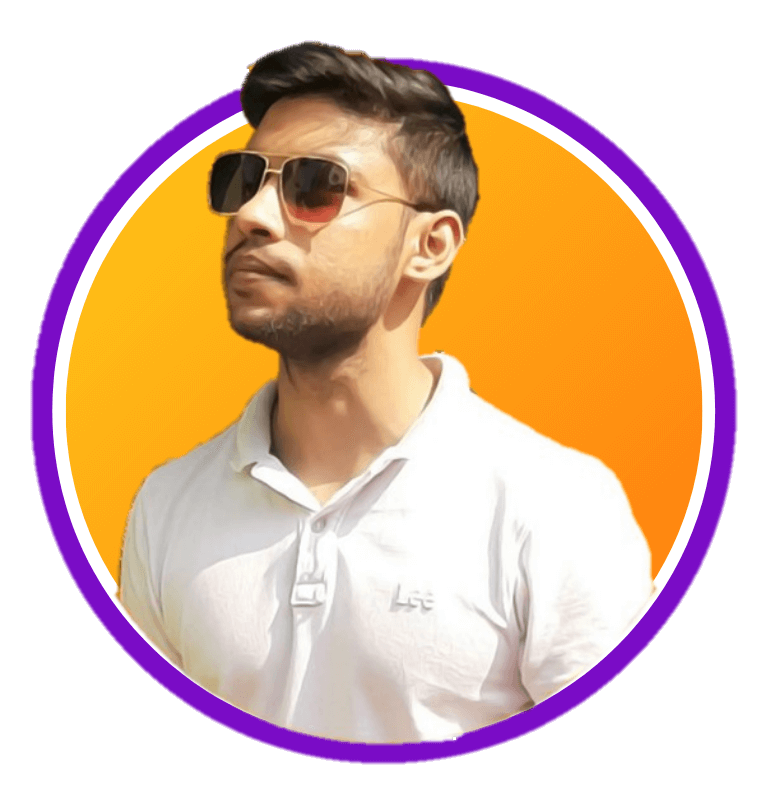 Sk Rafiqul Islam is a content marketing practitioner with 3+ years of practical experience. He spends most of his time helping businesses to build a loyal audience with content marketing. He is also running content marketing VIP, a bi-weekly marketing newsletter. In his free time, he loves reading books and playing football.