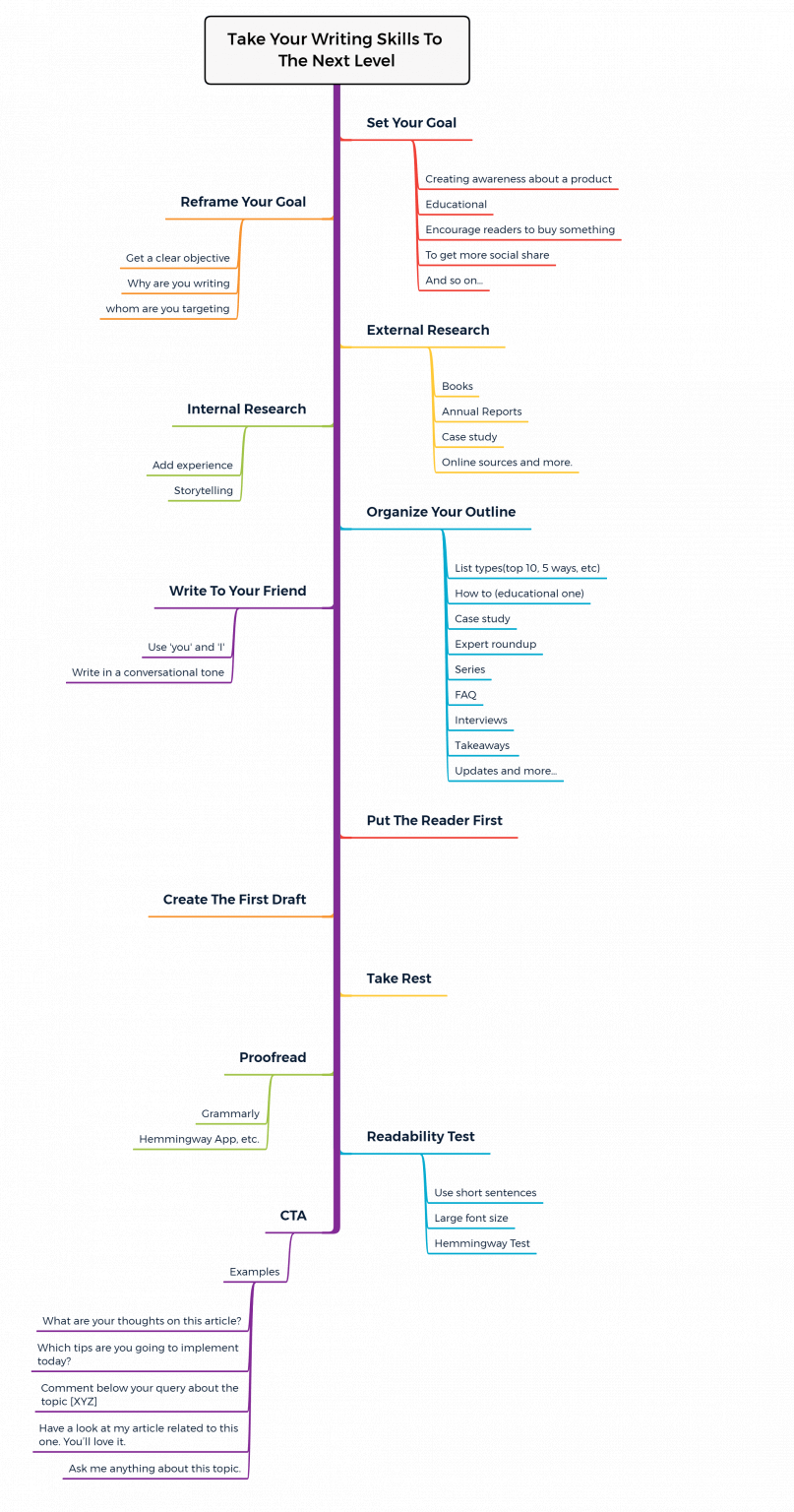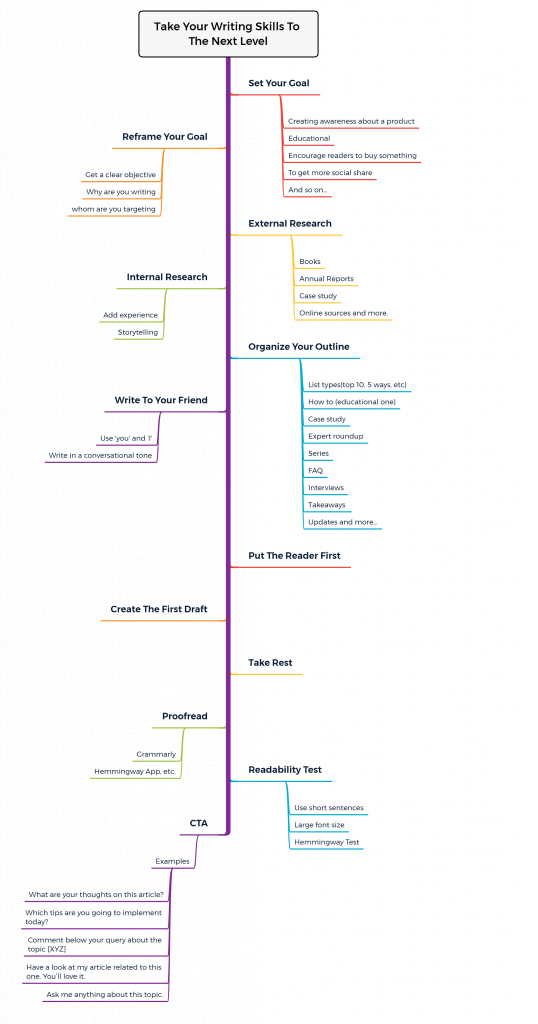 In this digital era of business and communication, content is everywhere, and undoubtedly writing is an important part of content creation.
As a content writer, you must improve writing skill on a regular basis.
You cannot deny the fact that well-written content grabs the attention of the audience.
It also makes a better way of communicating with the readers.
Since you write, you are a writer.
Everyone is a writer.
But "knowing to write differs from writing to engage"

-Rafiqul
Engagement is the key to good content.
Any platform that can engage their audience, can turn them into a follower.
Let us understand the fact deeply.
Have you ever noticed the fact that you hardly have the patience to finish a book, whereas you can easily spend hours on Social media?
Why?
Is because social media brings more valuable in life than reading a book?
Not at all.
It's because of engagement as simple as that.
Okay, have I been able to convince you that writing engaging and good pieces of content is a necessity, not an option?
Let's move forward.
In this article, you will learn 11 most basic yet highly effective writing skills to write ridiculously good content.
# Step 1: Set your Goal
Your first step in creating content must be based on the goal. This goal could be anything.
Your goal of writing content could be anything like the followings:
Creating awareness about a product

Educational

Encourage readers to buy something

To get more social share

And so on…
As a rule, every word in your article must be aligned with your goal.
Let me give you my example for writing this article.
I have decided on the goal before even writing the first word.
In my case, helping my readers to improve their writing skills is the primary goal of this article.
Get free resources to improve your content writing
Relevant read: Top13 Content Marketing newsletters to follow in 2021
# Step 2: Reframe your goal
One of the most unconventional ways and my favorite step of writing every single content is the re-framing method.
Ann Handley has described this technique in her book, Everybody Writes.
Let understand the step in details.
Okay, you have already written the goal of your content.
Now, it's time to reframe it.
The easiest way of understanding this method is by asking yourself the following question.
So what?
No matter whatever goal you've considered, just ask So What?
[This will force you to deepen your thinking on why you are writing this article]
Now, write an answer that will justify the question (So What?).
The process will just look like this.
Goal: (XYZ)
So what?
Because: (ABC)
So what?
Because: (MNO) and goes on like this…
You need to repeat this process until you've figured out every answer clearly.
Why am I a huge fan of this method?
It really helped me to stay aligned with my ultimate goal of creating any content during the process.
I hope it will works for you as well.
Here is How I used this technique for writing this article.
# Step 3: Internal and external research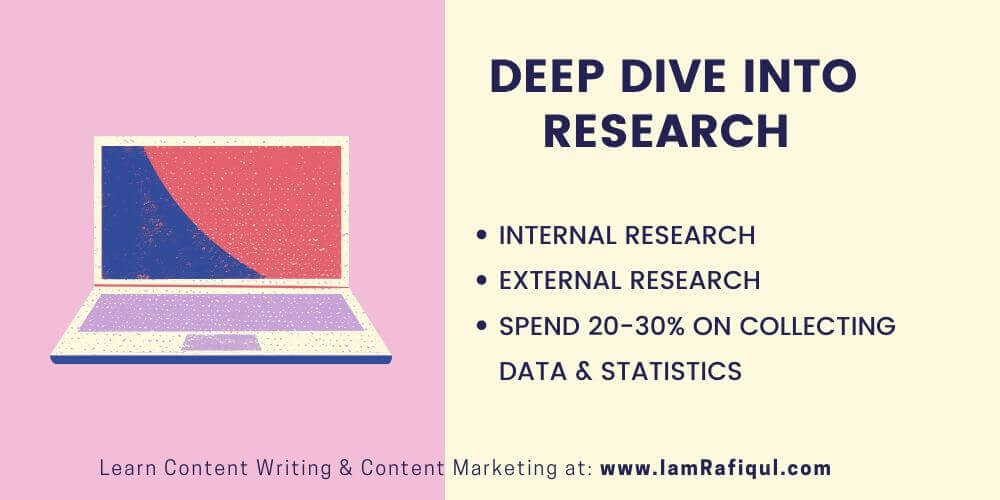 Gathering data and examples related to your topic will be the backbone of the whole content. It will also define the quality because you just can't fake data and examples.
External: In step 3, you'll start doing an external research session in which you will use resources available to you.
For example, some most common source of resources are:
Books

Annual Reports

Case study

Online sources and more.
If you're not very familiar with a topic, you must spend your 20-30% on collecting data and resources, as per my experience of writing for more than 3 years.
Now, what worked for me might not work for you.
So, choose what works best for you.
Internal:
The internal research is an unconventional one to give that extra taste to your content.
In this case, you need to search for information not from outside but from inside.
In simple words, you may have any past experience or knowledge regarding your topic and in this way, you'll bring all of those on a paper.
You must understand that content is mostly created for humans, therefore it must be sound like a robotic way of writing.
There should be some personal touch that will help you to hook your audience.
You can share a little story related to your niche. But obviously, it must align your reframed goal, discussed in step 2.
# Step 4: Organize your outline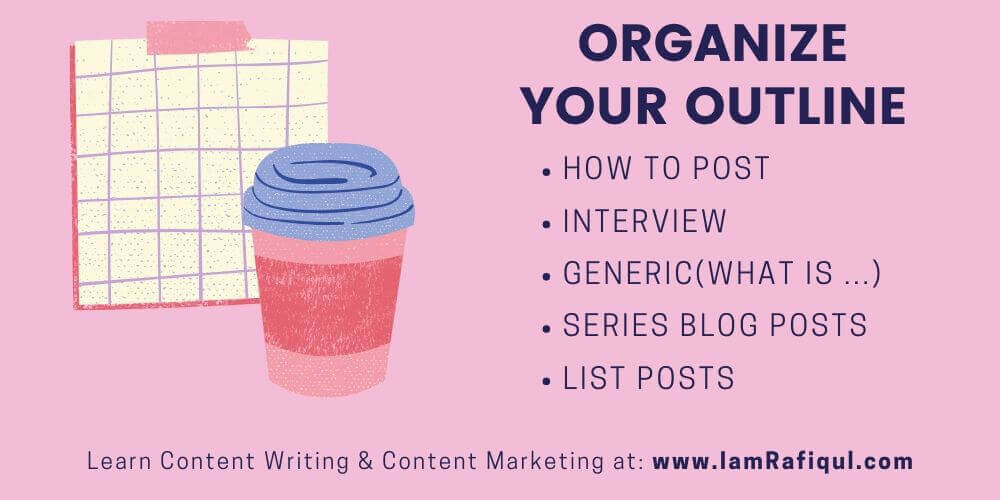 While surfing on Google, you might have observed different types of articles.
For example, the 10 fastest ways to lose 5 kg, or it could be like "How to get rid of pimples".
There are several types of content that you can focus on based on your goal.
Here, I have listed some most popular types of blog posts:
List types(top 10, 5 ways, etc)

How to (educational one)

Case study

Expert roundup

Series

FAQ

Interviews

Takeaways

Updates and more…
This will also help you in organizing your content more appealingly.
Get 70+ Ideas on Choosing the right format for your article
# Step 5: Write to your friend
It doesn't mean you have to write to your friends. Instead, it deals with the tone of writing.
I hope you are familiar with one specific tone of writing which can be found in academic books. No matter what topic you choose the tone of writing is not engaging at all.
It is not meant to be engaging as it only has one goal that is to provide information.
But, that's not the case when it comes to writing for blogs, business, and others.
Because engagement is the necessity, not an option.
Therefore you must write your content in such a way that the reader can connect to you, can feel your voice through your written words.
Using direct speech is one way to do that.
Let's say a topic about a healthy diet.
And you're sitting with your friend.
Now how will you share your knowledge with your friend?
Will you say people should follow a healthy diet?
No.
Instead, you'll say that you must maintain a healthy diet to live healthy.
Using 'you' and 'I' is one of the best writing tones to engage with your readers.
A small tip: Whenever you're writing just think that you are sharing some knowledge with your friend sitting next to you.
If you can write that way, your reader will be going to relate to it.
# Step 6: Put the reader first
Writing from your perspective is considerable but not considering your reader in the first place is not acceptable at all.
A good piece of content must be like a piece of information after reading which your reader won't have any other doubt.
I know it's not as easy as it sounds but not that hard as well.
Did you remember step 2 discussed in this article, where I talked about reframing the goal?
Well, that reframe method will help you again in this step.
Just try to align with the answer that you figured out by asking So What?
Considering all of those will shape your writing and you will never be off-topic even from the beginning.
# Step 7: Create the first draft
It is good not to interrupt your writing by correcting grammatical issues. Just make your first ugly draft.
And you're not the only one who makes an ugly first draft.
Make sure you focus on writing for your readers to achieve the ultimate goal of your content.
The following steps will take care of your first draft.
No need to worry.
# Step 8: Take rest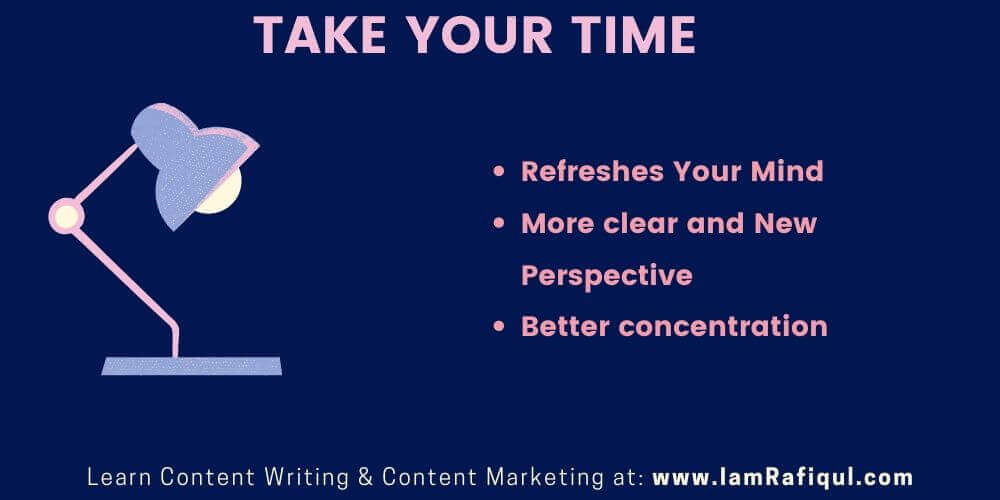 After writing more than 500 blog articles, I can say that taking rest works amazingly.
You can have a cup of coffee or can go for a walk for some time. This will refresh your mind and give you a different perspective.
Getting a different perspective is a cure to turn your first draft post to an amazing piece of content.
Technically, taking rest, not thinking about the topic or writing for some time will help you to see things from a different angle.
Let's a little about creating more catchy and effective headlines that actually works.
Now, you have written enough to understand what headline will be able to convey your message.
Before you start writing your headline just consider the following things:
Your headline will give the first impression of your content.
You will have 1 or 2 sec to convey to people that your content is the best from others.
It must be relevant to your content
These tips will help you a lot in thinking more about creative ideas.
You can use an online tool, Seopressor to generate headlines for your topic by just typing the key terms. Another online tool is The best title generator.
# Step 9: Proofread
This can be done either by you or you can hire someone.
If you're out of budget then you can use some online tools such as Grammarly or Hemmingway.
These online tools are capable of handling most of the grammatical errors from your content.
Another way is to read aloud to your content.
That way you will identify if there is anything that may interrupt the flow of your writing.
This might take some time but it worth it.
You don't want to waste your effort just because of some grammatical errors.
Learn more about Tools for proofreading
# Step 10: Readability test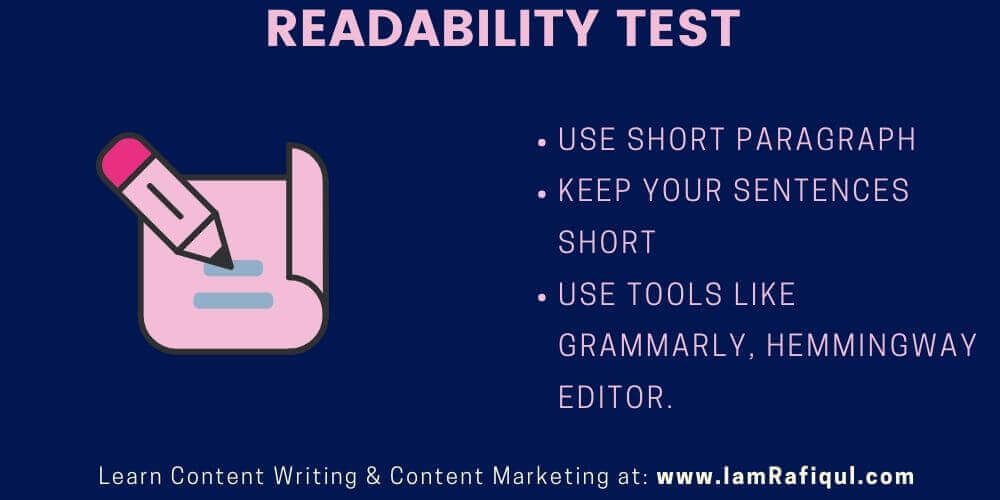 Most of the newbie writers will avoid this step to save some time so that they can watch their favorite web series.
But This might be a huge mistake.
As an online reader, people just skim the content, they don't' even read the whole sentence from your content.
And if it passes the readability test, then they decide to start from the beginning.
Therefore your content must look comfortable for our eyes.
This can be done by taking a Hemmingway test.
A grade between 5 to 7 is considered good and easy to understand for the readers.
This tool will give your writing a readability level based on the simplicity of your writing.
Another simple yet golden rule is to keep your every paragraph short(make it within 2-3 lines).
Short sentences always work well and even you can find this method in this article.
Anyway, want to know what's the readability score of this article?
Here is the screenshot is taken from the Hemmingway editor.
# Step 11: CTA
Okay, you have written a brilliant piece of content that also gets lots of share on social media.
But!
Are your readers have something to do or something to think about when they finish reading your article?
If your answer is no, you need to fix this as soon as possible.
You need to add call-to-action(CTA).
Some examples that you can add in your writing, are listed below:
What are your thoughts on this article?

Which tips are you going to implement today?

Comment below your query about the topic [XYZ]

Have a look at my article related to this one. You'll love it.

Ask me anything about this topic.
Just remember your readers must think something about the topic after finishing the reading.
In simple words, there should be actionable tips for your readers.
Learn about CTA in depth from Crazyegg's Tips on CTA.
Conclusion
No matter, for many years you have spent in the writing industry, these 11 basic yet powerful tips might help you to take your writing to the next level.
Few Ideas that are mentioned in this post are inspired by the book 'Everybody Writes'.
Now, I am curious to know how many tips you are already implemented before.
And, if there are any other tips to improve the writing, please mention below. This will help me and my audience to expand my knowledge of writing.
Waiting for your response.
If you have like the article, then please share with your friends.
Because Sharing is Caring.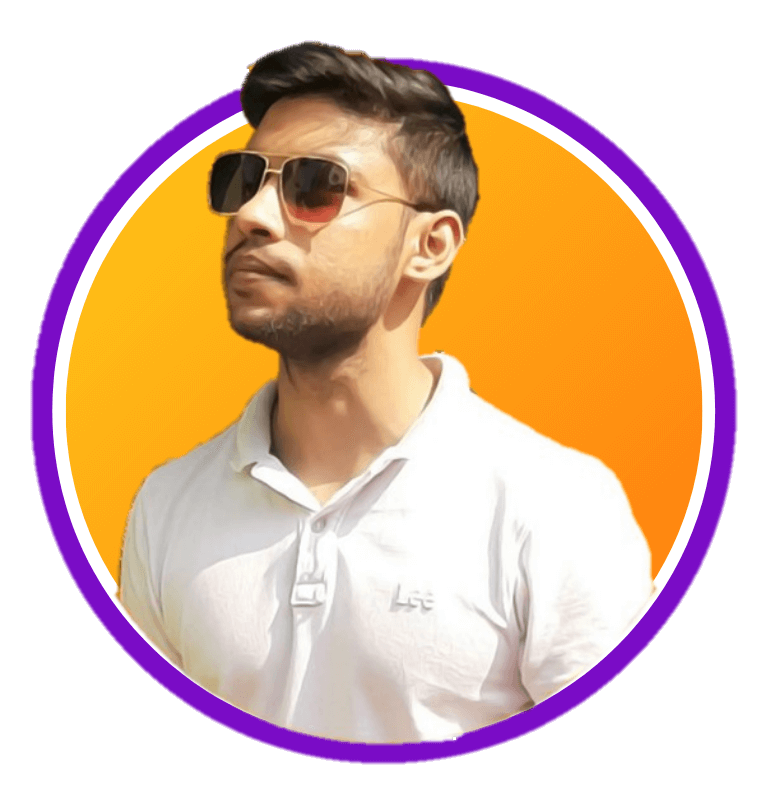 Sk Rafiqul Islam is a content marketing practitioner with 3+ years of practical experience. He spends most of his time helping businesses to build a loyal audience with content marketing. He is also running a tech career blog called 10Pie and content marketing VIP, a bi-weekly marketing newsletter. In his free time, he loves reading books and playing football.